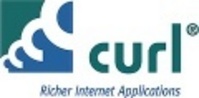 Eclipse is no longer limited to the Java programming language. It is a universal IDE for any language platform, as the implementation of the Curl IDE in Eclipse demonstrates
CAMBRIDGE, Mass. (PRWEB) April 7, 2008
Today's programmers expect to do much of their programming in an integrated development environment (IDE) without having to jump around to unrelated and disconnected tools. Curl understands the developer's need for an ecosystem of tools with a common interface and behavior. In response to this need, the company is developing a set of plugins for Eclipse that over time will replace all of the current Curl development tools.
"Eclipse is no longer limited to the Java programming language. It is a universal IDE for any language platform, as the implementation of the Curl IDE in Eclipse demonstrates," said Bert Halstead, chief architect, Curl, Inc. "Curl is the most powerful RIA platform for the enterprise, and Eclipse is the best general-purpose IDE available today - the combination is unbeatable."
As part of its Eclipse strategy, Curl will replace the current Curl IDE, a full-featured development environment, with a new one based on the Eclipse framework. This will include a set of plugins called the Curl Development Tools for Eclipse (CDE). The current IDE, renamed as the Curl Classic IDE, will coexist with the CDE through at least the first release of the new tool. With the creation of the CDE, Curl is reiterating its commitment to providing state of the art program productivity tools that showcase the ease of programming in Curl.
The first CDE release will include all the functionality of the Curl Classic IDE, including the Curl language sensitive editor, debugger, search, deployment capabilities, Visual Layout Editor and much more. Future releases of the CDE will integrate the Curl Visual Layout Editor into the Eclipse framework as a Design Perspective, and substantially improve other programming productivity features such as error highlighting in the source-code editor, language sensitive navigation, refactoring and code assistance.
"We are delighted that Curl has joined the Eclipse Foundation," said Mike Milinkovich, director, Eclipse Foundation. "The Curl RIA platform is a valuable addition to the Eclipse ecosystem and will further broaden our programming language support beyond Java. Curl's support for Eclipse gives developers in our ecosystem a powerful platform for enterprise RIA development, which is growing in importance and prominence. We look forward to the company's contributions to the Eclipse community."
The CDE is currently in alpha form, with the public beta expected to be available in mid-2008. For more information and updates on the progress of Curl's Eclipse strategy, please visit the Curl Developer Center.
Multimedia: Curltech flickr page, Curltech photobucket page
Technorati Tags: Curl, RIA, Rich Internet Application, Enterprise 2.0, Open Source, Open Source Software, Eclipse, Software, Programming, Development,
Suggested Links: Digg, Curl, Inc.'s Del.icio.us page, Post to Slashdot
About Curl, Inc.
Curl provides a Rich Internet Application platform for building and deploying Web-based applications that demand complex, highly interactive interfaces previously only possible as client-server applications. Using Curl, developers can implement a new class of complex, business-critical, Web-based applications that cannot easily be developed with Ajax or other smart client technologies. Curl allows corporations with legacy client-server applications to move to Web-based delivery, increasing reach and reducing cost. Founded in 1998, Curl is headquartered in Cambridge, Massachusetts and is a wholly owned subsidiary of Sumisho Computer Systems. Curl has over 300 customers and 40 partners world-wide. For more information visit http://www.curl.com.