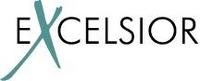 Today I want to express a very warm welcome to our first member from Russia, Excelsior LLC
Novosibirsk, Russia (PRWEB) July 15, 2008
Excelsior LLC, an authorized Java technology licensee and JVM vendor, today announced that it has joined the Eclipse Foundation as an Add-In Provider. Best known for its Excelsior JET product, a compliant Java SE 6 implementation enhanced with an ahead-of-time compiler and deployment toolkit, Excelsior has not disclosed many details about its future Eclipse offering beyond the announcement date.
Excelsior is the first Russian company to join the Eclipse Foundation, a not-for-profit, member supported corporation that hosts the Eclipse projects and helps cultivate both an open source community and an ecosystem of complementary products and services. Although Eclipse is a global open source software development effort, current members of the Eclipse Foundation are based mostly in North America, Western Europe, and Japan.
"Today I want to express a very warm welcome to our first member from Russia, Excelsior LLC," said Mike Milinkovich, Executive Director of the Eclipse Foundation. "Russia-based contributors, committers, and project leads already play important roles in various Eclipse projects, but it is great to have our first corporate member. We look forward to Excelsior's participation in the Eclipse community."
"The Eclipse community has created an opportunity for us, and we want to give back," said Vitaly Mikheev, CTO, Excelsior. "The JVM expertise we have been gaining for ten years has enabled us to look at the Eclipse code from a different angle. We plan to provide some interesting feedback, hopefully useful, to Eclipse platform developers."
Dmitry Leskov, Excelsior's Director of Marketing, said: "We hope that our new tool will appeal to the developers of products and solutions based on the Eclipse Equinox OSGi implementation, especially developers of commercial products and solutions."
Dmitry went on to say that Excelsior would announce its commercial Eclipse offering on August 1, 2008, and make the first public beta available on the same day. He invited members of the media and industry analysts to request information in advance and promised to provide the beta download to them about a week before the official announcement date.
About the Eclipse Foundation
Eclipse is an open source community, whose projects are focused on building an open development platform comprised of extensible frameworks, tools and runtimes for building, deploying and managing software across the lifecycle. A large, vibrant ecosystem of major technology vendors, innovative start-ups, universities and research institutions and individuals extend, complement and support the Eclipse Platform.
The Eclipse Foundation is a not-for-profit, member-supported corporation that hosts the Eclipse projects. Full details of Eclipse and the Eclipse Foundation are available at http://www.eclipse.org.
About Excelsior
Excelsior LLC provides advanced Java-compatible solutions and software development services with particular focus on optimizing compilers, high performance runtime environments and the Java technology. Excelsior is a Java Authorized Licensee.The flagship product of the company, Excelsior JET, is a complete solution for the acceleration, protection, and deployment of Java applications. Founded in 1999, Excelsior has its headquarters in Novosibirsk Scientific Center, Russia. To learn more about Excelsior, visit http://www.excelsior-usa.com.
Trademarks
Sun, Sun Microsystems, the Sun logo, Java, Java SE, Java Community Process are trademarks or registered trademarks of Sun Microsystems, Inc. in the United States and other countries. All other products, services and companies are trademarks, registered trademarks or servicemarks of their respective owners in the U.S. and/or other countries.
###