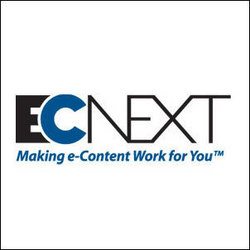 We're very excited to be a part of the list alongside other top companies in the central Ohio area.
Columbus OH (PRWEB) October 22, 2008
ECNext, the company that owns and operates the business website Manta.com, has been named the 22nd fastest growing privately held company in Columbus in Business First's annual Fast Fifty Awards.
"We're thrilled to be recognized for our growth for the third consecutive year. It's truly an honor" said Pamela Springer, president and CEO of ECNext. "We're very excited to be a part of the list alongside other top companies in the central Ohio area."
Springer credited ECNext's "ability to convert innovation into real results and profit" as the key behind its success. "The ongoing worldwide adoption of our flagship site, Manta.com, combined with transferring world-class innovation into profitable monetization strategies, continue to be the primary drivers behind our exceptional growth," she noted.
Manta.com houses business information on more than 57 million companies worldwide. Focusing on the small and midsize business demographic, Manta.com also includes CRM tools, targeted industry centers, community-based functionality and in-depth market research and reports.
"Manta users are invited to access valuable business information, view and enhance millions of company profiles, and create lead lists and sales pipelines--all at no cost to them. Essentially, we help democratize business information, leveling the playing field for all business users" said Springer.
In less than three years, Manta.com has joined the ranks of the most visited business sites on the Internet--attracting more than 8 million visits per month.
In addition to Manta.com, ECNext also operates more than 30 websites for world class business publishers including Gale Cengage Learning, McGraw-Hill, Standard & Poor's and Wright Reports.
About Manta:
Manta.com is the trusted authority for finding more than 57 million free company profiles covering large, midsize and small companies worldwide--and their related industries and products. Empowered with easy-to-use customer relationship management tools, business users dive deep for fresh company knowledge. Our extensive database of company information includes content from some of the best-known companies in the business world, including Dun & Bradstreet, Hoover's, Snapdata, Datamonitor, Moody's and ICON.
About ECNext:
ECNext is a Columbus, Ohio-based, online media company that operates more than 30 premier business websites for business publishers. These websites serve end users such as business decision makers, entrepreneurs and business professionals seeking information and resources to help them make well-informed business decisions. Through these sites, ECNext offers millions of articles, reports, graphs, chapters, executive profiles and business resources. In making this premium content available via the open Web, it can be accessed on demand through a pay-per view purchase, subscription license, or free registration.
###