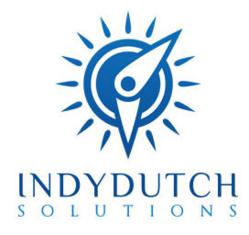 Using rediSell we created a simple web store for our customers to quickly find and order parts. rediSell delivered to our complete satisfaction.

Jay Lake, Pequea
Lake Forest (PRWEB) May 30, 2012
IndyDutch Solutions has recently announced rediPortal as a customer portal extension for their eCommerce solution, rediSell. IndyDutch customers have already embraced the functionality of rediPortal and rediSell as individual solutions and now SAP Business One users can utilize rediSell as a robust eCommerce solution complete with a fully integrated customer portal.
This new integration gives SAP Business One users the opportunity to provide their customers the best in online customer service. With a secure eCommerce and intuitive customer portal solution, customers will have the ability to shop and access account history information around the clock. rediSell and rediPortal users will distinctly separate themselves from their competition with this type of convenience that does not come standard among small to mid-sized businesses.
rediSell: eCommerce
rediSell is a fully featured B2B eCommerce solution that provides customer specific catalog & pricing, customer specific checkout, custom site & store design, credit card processing, shipping system integration, and many other valuable features that all seamlessly integrate with SAP Business One systems. With the ability to support multiple languages, rediSell is able to be deployed around the world.
rediSell: Customer Portal Extension
rediPortal is now offered as a fully integrated customer portal extension for rediSell, allowing SAP Business One users to provide their customers with 24/7 secure online access to transactional data, such as order status, shipment information, invoices, payments, credit memos and account summaries.
rediSell-Uploader Desktop Tool
In addition to the SAP Business One integration, the rediSell Uploader Desktop Tool allows users to upload information such as item catalogs, item prices, item images, customer logos, and other web store related data straight to their eCommerce site from their desktop. Users can also view the customer activity as well as the status of shopping carts, helping to monitor their eCommerce site.
For more information about rediSell, call IndyDutch Solutions at 1 (800) 385-5814 or visit us at http://www.redisell.com
About IndyDutch Solutions
IndyDutch Solutions improves and expedites small business processes by specializing in software consulting and software development for SAP Business One systems. The IndyDutch Solutions team has been working with SAP Business One solution since the time it was launched. IndyDutch specializes in SAP Business One implementation and optimization, offers several Add-On Solutions for SAP Business One, and is well-known for their honesty, integrity, and commitment to delivering value in the SAP Business One customer community.
To learn more about IndyDutch, visit http://www.indydutch.com
SAP Business One™ is a trademark of SAP AG. IndyDutch Solutions and IndyDutch products are not endorsed by or affiliated with SAP AG.