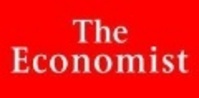 The Economist is bringing the tradition of Oxford-style debate into a contemporary online forum. We hope The Economist Debate Series will encourage thoughtful discussion around the world
NEW YORK (PRWEB) March 18, 2008
The proposition for this debate is: "This house believes that by intervening to regulate business and financial risks, governments have made things worse." Guest contributors and participating readers will argue for and against the proposition in a modified version of the Oxford style of debate.
"As the list of casualties from the credit crunch lengthens (Northern Rock, IKB, Bear Stearns), governments and regulatory agencies face acute tests," said Daniel Franklin, executive editor of The Economist and the debate's moderator. "Their actions will not only shape the course of the current crisis but will influence the business environment for years to come. Could pre-emptive regulations end up stifling innovation? And what is the optimal risk-reward balance?"
-- John Berlau, director of the Center for Entrepreneurship at The Competitive Enterprise Institute (CEI) argues in favor of the proposition.
-- Dr. Paul Moore, Ofcom Content Board Member for Northern Ireland, argues against the proposition.
-- Throughout the course of the two-week debate, expert Guest Participants will lend perspectives to the lively discussion, including Robert Pollin, co-director of the Political Economy Research Institute at UMass Amherst, and Tom Firey, managing editor of the Cato Institute's magazine, Regulation.
-- The debate runs from Monday March 17th until Friday March 28th, when the winner will be announced.
"The Economist is bringing the tradition of Oxford-style debate into a contemporary online forum. We hope The Economist Debate Series will encourage thoughtful discussion around the world," said Mr. Franklin.
Links to Archived Debates:
-- Debates 1-3: Technology and Education, the Digital Divide and Social Networking
-- Debate 4: Privacy and Security - Can security be established without the erosion of personal privacy?
-- Debate 5: Information Overload - Does technology simplify our lives?
The Economist Debate Series is an open community forum - no paid subscription is necessary and anyone can participate. Debates are sponsored by companies across various industries, and the propositions will be jointly determined by the sponsoring company and The Economist. The Economist is dedicated to full transparency within the debate community, so the sponsoring company's opinions and arguments will be clearly marked and hosted outside the debate in an ancillary forum.
About The Economist (http://www.economist.com)
The Economist offers timely reporting, concise commentary and comprehensive analysis of global news in its weekly magazine and online at economist.com. With objective authority, clarity and wit, The Economist presents the world's political, business, scientific, technological and cultural affairs and the connections between them. Edited in London since 1843, The Economist has a worldwide print circulation of more than 1.3 million and 2.5 million monthly visitors to Economist.com.