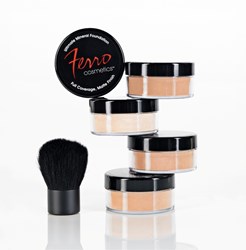 Living sustainably is about being kind to the environment, but it is also about choosing products that are safe for you and the people who make them.
New York, NY (PRWEB) September 06, 2013
Today, EcoPlum, a green media and e-commerce company, puts the focus on personal health and well-being with a 15% fall savings offer on all eco-friendly products in its online boutique, including eco chic lines of safe cosmetics, environmentally friendly clothing, and chakra jewelry.
EcoPlum's commitment to sustainability is built around a personal focus on green living. At EcoPlum's online shop, customers can buy for themselves and their families knowing products have been chosen carefully with both environmental and personal impact in mind. These products have recognized third-party eco labels, are made of recycled materials, and/or comply with "fair trade" standards for imports. Skincare and makeup lines use organic and natural ingredients, listed completely, so consumers may confirm them as safe to apply on their skin.
Gia Machlin, CEO and Founder of EcoPlum describes it this way, "Living sustainably is about being conscious of and feeling good about the choices you make. It's about being kind to the environment, but it is also about choosing products that are safe for you and the people who make them."
The 15% off fall sale coupon runs through midnight EST September 30, 2013 and will be applied automatically at checkout to all products. The sale is aimed at encouraging people to take environmental action for themselves with purchases they make. Safe cosmetics, eco-friendly clothing and chakra jewelry are highlighted in the sale.
Gia adds, "When you think about the impact from harmful pesticides or carcinogens in clothing and skincare, then adapting a green lifestyle becomes very personal. I also feel better buying a product made in a place that cared about worker safety and health."
Personal health is a key priority in EcoPlum's selection of safe cosmetics with the skin's absorption of these products, including: natural skincare, mineral makeup, shampoos, and bath products. A current article at EcoPlum, Chryso's Eco Friendly Beauty Buys: SPF Makeup, reviews a number of protective makeup brands. Chryso's column is a recurring series.
In its fashion selection, EcoPlum also emphasizes personal health considerations, as consumers seek out non-toxic materials for them and their children to wear. The company offers eco-friendly clothing with style for women, including: dresses, slacks, tops, sweaters, lingerie and exercise/yoga attire. The online shop also includes a growing kids' clothing area.
The chakra jewelry, with its relation to healing and individual well-being, is also highlighted in the sale this month. The gemstones in chakra jewelry correspond to different parts of the body and the energy generated in those particular areas. EcoPlum carries over 100 pieces of chakra jewelry, along with a large selection of other handmade and fair trade jewelry designs. For an understanding of chakras and what they mean, EcoPlum's Holistic Muse column discusses it in Chakras – Rules of Energy.
In addition to the sale, customers at EcoPlum have the added benefit of earning EcoChipz rewards points on all purchases. Like other rewards programs, accumulated points may be used for future purchases at EcoPlum, Where it Pays to Buy Green. But this unique program also allows customers to donate their points to a number of environmental causes listed at EcoPlum. Among these are the Sierra Club and NRDC.
Personal health and well-being are recurring topics covered by EcoPlum's regular columnists in its green living section, EcoLiving Ideas, with highlights of recent articles on the home page.
EcoPlum's online boutique features nine categories of eco friendly products, including (1) Fair Trade Jewelry, (2) Fair Trade Chocolate and Coffee, (3) Eco-Friendly Clothing, (4) Ecochic Handbags, (5) Safe Cosmetics and Personal Care Products, (6) Sustainable Home and Housewares, (7) Green Kids, (8) Eco-Friendly Journals and Notebooks, and (9) e-Gift Cards. Purchases of all products and e-gift cards at EcoPlum are eligible for EcoChipz rewards points.
About EcoPlum
EcoPlum® is an environmentally focused media and e-commerce company, specializing in stylish and unique eco friendly products and original articles on green living and eco action. Under its loyalty program, customers earn green shopping rewards points, called EcoChipz, good for coupons in its shop or donations to environmental causes. EcoPlum's products are carefully selected from vendors who earn third party sustainability certification, carry notable eco-labels, or make products primarily from recycled materials.
EcoPlum's mission is to foster environmental stewardship by informing, empowering and inspiring a community of people to be conscious of their daily habits, purchases, and impact on the world's limited resources. We also believe it should be fun, easy and rewarding to go green. A trusted source for information and products, EcoPlum earned the coveted Green America Business Seal of Approval in 2011, providing the highest tier "Gold Approved Member" status online at GreenPages.org. More information about EcoPlum®, Where it Pays to Buy Green®, is available at http://www.ecoplum.com, via info(at)ecoplum(dot)com, on Facebook, and on Twitter @ecoplum.