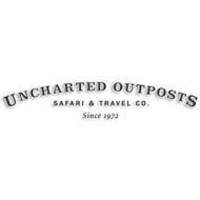 Camp of the Hidden Treasures
Los Angeles, CA (Vocus) November 29, 2007
For those who have never been to Africa, the idea of a safari conjures up images of adventure and breathtaking scenery. One imagines sepia-drenched plains filled with lions and giraffes and all sorts of other exciting animal wildlife. But today's travelers are also looking to travel comfortably without leaving a large ecological footprint.
It was with the romantic images in mind while growing up in a small Italian town that Luca Belpietro dreamed of one day living in Africa. And he made his dream come true.
Today, Belpietro and his wife, Antonella Bonomi, and their two young children, operate their own safari camp deep in the rolling green hills of southern Kenya, where they delight in sharing this very wild and beautiful place.
Campi Ya Kanzi (Kishswahili for "Camp of the Hidden Treasures") is truly a bush-country ecotourism paradise, located on the Kuku Group Ranch, a 400-square-mile Maasai reserve in the foothills of Mt. Kilimanjaro.
About the camp.
Centered around Luca and Antonella's residence, Tembo House, guests at Campi Ya Kanzi are treated to delicious fresh-cooked Italian meals. This enchanting camp can accommodate 14 lucky guests in luxurious tented cottages constructed of stone, fabric and wood, each with a veranda taking in a superb view. Furnished with king beds made from locally hewn logs, the cottages feature a full, elegant bath with shower, bidet and basin. Brass plumbing fixtures add an unexpected touch of old-world elegance and comfort with hot and cold running water.
Interior Bath
One can read a book from the charming library, play backgammon, or simply listen to music. With Campi Ya Kanzi as a backdrop, all of these simple activities become transporting experiences.
About the Kenya safaris.
Guests at Campi Ya Kanzi enjoy private safari game drives in open Land Rovers, accompanied by professional guides and Maasai game trackers. The incredibly pristine, varied landscape around Campi Ya Kanzi - savannah plains, river courses, forest, and even lava flows - gives rise to astonishing biodiversity. The hiking and walking in the Chyulu Hills - in the shadow of the majestic Kilimanjaro - is a breathtaking experience.
About the ecotourism
Luca and Antonella offer their guests a chance to reconnect with the wild, while providing insight into the unusual partnership they have forged with the local Maasai community. The Kuku Group Ranch, bordering Tsavo West and Chyulu National Parks, and close to Amboseli National Park - is home to three thousand Maasai.
Luca and Antonella collaborate with the Maasai to involve them in the preservation of their land, wildlife and culture, by creating sustainable ventures that offer them employment and empowerment. For too long the needs of rural communities have been neglected by people involved in conservation work. Campi Ya Kanzi has created a model that may well serve as the future basis of conservation in Africa.
Additionally, earlier this year Ecotourism Kenya recognized Campi Ya Kanzi for its outstanding work in protecting the environment. In addition to locally harvested building materials, including lava rocks, thatched roofs and trees from a reforestation program, Luca and Antonella use solar boilers to supply hot water and photovoltaic cells to provide electricity. The kitchen relies on eco-friendly charcoal and waste is recycled or incinerated, while organic material is used to make compost for a small organic vegetable garden. With the nearest springs 12 miles away, water is a scarce resource. Rainwater is collected from the roofs into cisterns. Used water is filtered and purified through lava filters and goes into a pond for wildlife.
After spending time with Luca and Antonella and their Maasai team at Campi Ya Kanzi, you will carry this incredible, intelligent ecotourism experience with you forever.
Contact:
Sandy Cunningham
Uncharted Outposts
Uncharted Outposts offers ecotourism with Kenya safaris
Local: 505-795-7710
Toll-free: 888-995-0909
Contact:
Maya Benyehuda
Ballantines PR
310 454 3080
Ballantines pr
###