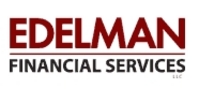 Bringing 401(k) Plans Into the 21st Century
Fairfax, VA (Vocus) November 18, 2010
Edelman Financial Services LLC, the investment management firm headed by nationally renowned financial advisor, author and talk show host Ric Edelman, has released a new research paper that identifies problems with 401(k) plans and provides ideas to help employers save time and money on plan administration, reduce their fiduciary risks, and attract and retain high-quality employees, by cutting fees for workers and potentially help them improve their investment returns.
The White Paper, "Bringing 401(k) Plans Into the 21st Century," is available free at RicEdelman.com or by clicking HERE.
"Workers should be able to create a sufficient amount of retirement income through their 401(k) plans," says Edelman, ranked the nation's No. 1 independent financial advisor for the second year in a row by Barron's.* "Yet millions of employees will instead reach retirement without enough money due to poor plan design, limited or inferior investment opportunities and excessive costs."
Edelman Financial recently introduced the Edelman 401(k) Plan to provide employers and their workers with an alternative retirement plan solution. "With a few easy and inexpensive changes, 401(k) plans can better serve both employers and workers" says Edelman.
About Ric Edelman and Edelman Financial Services
Ric Edelman has been providing financial advice to consumers for 25 years. The Ric Edelman Show airs in 36 radio markets. He is also a sought-after speaker, TV personality and best-selling author of seven books – including the newly updated and expanded fourth edition of his personal finance classic, The Truth About Money, due out in December. Edelman's Web site is RicEdelman.com.
Edelman Financial Services provides financial planning and investment management services for individuals and families across the country. The firm has won more than 75 financial, business, community and philanthropic awards, and currently manages nearly $5 billion for consumers nationwide. For investment advice and other financial planning services, or to speak with an advisor call 888-PLAN-RIC, or visit EdelmanFinancial.com.
Ric Edelman is Chairman and CEO of Edelman Financial Services LLC ("EFS"). He is also President and a member of the Board of Directors for Sanders Morris Harris Group. Ric is an Investment Advisor Representative and offers advisory services through EFS, an SEC-registered investment advisor. He is also a Registered Representative of and offers securities through Sanders Morris Harris Inc., an affiliated broker/dealer, member FINRA / SIPC.
EFS offers advisory services in all 50 states and Puerto Rico. As such, these services are strictly intended for individuals residing in the United States. No offers may be made or accepted from any resident outside the specific states referenced.

Barron's ranking "Top 100 Independent Financial Advisors" (Aug. 28, 2010 / Aug. 31, 2009) based on the quality of the advisors' practices, including client retention and compliance record, contribution to the firm's profitability, and the volume of assets overseen by the advisors and their teams.
###