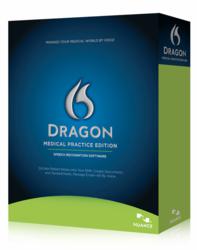 Mahwah, NJ (PRWEB) March 20, 2013
eDist Business has recently announced the company would focus on a national campaign to add a new network of value added resellers for Dragon Medical Practice Edition in 2013. The wholesale distributor of Nuance Healthcare products plans to provide turn-key support to the new resellers in order to help meet the increased demand for medical speech recognition software in the US market. eDist Business has developed a dynamic national recruitment campaign to implement the reseller certification process quickly and efficiently.
"eDist's automated approach to inventory, tracking and shipping, its multiple warehouse locations; and the result of collaborative sales, training, and service partnerships enable resellers the opportunity meet their clients' needs with Dragon Medical Practice Edition," said Mike Whalen, Vice president of eDist Business.
eDist Business' aggressive campaign for Nuance Healthcare reseller recruitment includes targeted marketing efforts to those in the healthcare IT industry (and existing digital dictation product resellers), education, and training programs about how to get certified and provide support to sell products like Dragon Medical Practice Edition and PowerMic II. Retention efforts for existing resellers of Dragon Medical Practice Edition have also been a key focus in 2013. The goal is to help eDist's resellers to meet existing and future market demands for medical practices to easily integrate their EHR (electronic health record) technology into the clinician workflow with help from medical speech recognition products.
Resellers interested in how to become certified to sell Dragon Medical Practice Edition should recognize that the HITECH Act of 2009 mandates eligible professionals (EPs) and hospital systems to implement EHRs by the year 2015 or potential penalties will be imposed. eDist Business' plan to positively engage with the reseller market about this mission to solve healthcare practice workflow management challenges, comes at a great time for medical practices with 24 physicians or less to take advantage of reimbursement incentives available for meaningful use implementation. In 2013, Medicare and Medicaid medical practice providers can qualify for up to $25,000 in government reimbursements. This makes the integration of EHR through the use of medical speech recognition software, like Dragon Medical Practice Edition especially appealing.
The challenge faced by the healthcare market with respect to EHRs is simple: EHRs can slow a physician practice down. Dragon Medical Practice Edition enables physicians, nurses, therapists, and other care providers a tool for efficient navigation and proper documentation into a patient's electronic records. The added benefits of government reimbursements, time and cost-savings, improved patient care, and billing are all major selling points noted by the numerous testimonials shared around the country from medical practices using Dragon Medical Practice Edition.
In 2013, resellers for Dragon Medical Practice Edition will be able to count on eDist to host well-developed training and certification programs to help them master the necessary level of expertise with Dragon Medical Practice Edition. Furthermore, eDist offers unparalleled technical support services and access to a menu of lucrative resalable professional services such as managing demonstrations, IT Discovery, remote installation services, training programs, and other value added services designed to increase our resellers revenue.
For companies interested in buying Dragon Medical Practice Edition wholesale, eDist Business is the number one distributor in the U.S. for speech recognition products and is considered the 'top of mind' solution by resellers when it comes to exceptional distribution, training, and marketing support.
For more information about Dragon Medical Practice Edition and other eDist product and service offerings, visit http://business.edist.com/.
About eDist:
eDist Business, LLC is celebrating their 40th anniversary of serving the independent Reseller. As the Premier Value Added Distributor in the Speech Solutions Industry they offer state-of-the-art technical support, professional logistics, and cutting edge marketing to assist Reseller Partners to grow their business with the personal touch of an independent distributor. Their team of experienced, technical sales staff, selected for their excellent skills and ongoing product knowledge, take pride in serving a Reseller's every need. eDist's diverse product lines and depth of inventory offer one-stop shopping at competitive prices enhancing their Reseller's profitability and making doing business easier. For more information about eDist Business, visit their website at http://www.Business.edist.com.