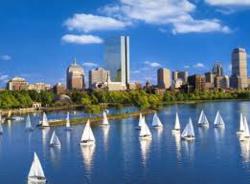 Boston is one of the most educated cities in the US and we are excited to air in it.
Coral Springs, FL (PRWEB) March 04, 2013
Editions TV (editionstv.com), an award-winning program, is pleased to announce March air dates for the city of Boston, Massachusetts. The compelling show features guests from various industries and leaders in their fields and some of the most fascinating cities and town in the United States. Boston, one of the country's oldest cities, is a key leader in education. The show will air on Ion-WBPX-TV throughout the month.
Boston is well-known for many things but most famous for being the first American city to have a public school system, a public park and beach, and subway. It continually ranks high on the Sperling's Best Places in many categories including Safest Cities for Families with Young Kids, Best City for Singles and Seniors, City on the Edge of Greatness, and Cities that Telework. It has more than 170 colleges and universities and a quarter of its residents are students. The Editions TV show, hosted by one of America's most favorite sports celebrities, is excited to be on the air in Boston.
Terry Bradshaw is a former professional football player, NFL Hall of Fame inductee and a team leader who encouraged the Pittsburgh Steelers to push for their unprecedented four Super Bowl wins. He was a league champion who retired after 14 years on the grid iron. Since then, he has worked in sports broadcasting as a commentator, color analyst and today is one of the co-hosts of an Emmy-winning pregame show. Bradshaw is also an in-demand motivational speaker who travels frequently, a best-selling author, actor and favorite late night talk show guest.
Editions TV is a proud leader in quality programming. It covers a variety of topics which relates to everyday living in a diverse range of industries. The program is filmed on location and is broadcast on a variety of regional and national television networks. For more information, please visit the show on Facebook, About.me and Twitter.