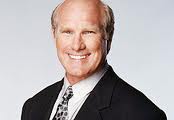 The first-rate program offers a special series dedicated to mobile workforce solutions.
Coral Springs, FL (PRWEB) March 03, 2013
Editions TV (editionstv.com) is excited to present a series dedicated to mobile workforce solutions. The award-winning show brings new technology to light as well as exploring the options for work-at-home employees. In this rapidly moving world we live and work in, we need better ways to communicate with supervisors and co-workers to better satisfy customers and clients. The informative program airs on most national and regional cable television networks throughout the month. Check local TV listings for the air dates and times.
From smart phones to web conferencing, the way we communicate during the work day is constantly changing. Tablets are helping medical offices move into the digital age, GPS devices are getting delivery and service people to appointments on time and other handheld electronic devices connected to billing systems are reporting work done. These are the methods the provocative show focuses on to enlighten and educate the viewer.
Host Terry Bradshaw leads the audience through the show in the warm and welcoming manner to which many are accustomed. The NFL Hall of Fame inductee is a popular sports celebrity in the United States whose 14 year career with the Pittsburgh Steelers was honored. Since retiring in the mid 1980's, Bradshaw has worked in sports broadcasting as a commentator, color analyst, and is currently one of the beloved co-hosts of an Emmy winning pregame show. The outgoing former athlete is also an enthusiastic motivational speaker and best-selling author.
The program covers topics which are trending nationally and sheds light on emerging solutions in business management. It delves into different industries and professions to introduce the audience to innovative entrepreneurs. The Editions TV show is a proud leader of quality, educational programming. It films on location throughout the country and in Canada. For more information about the program or its host, please visit it on Facebook, Twitter or About.me.