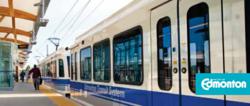 The 2013 LRT Concept Plans didn't dictate our new strategy in west/northwest Edmonton but it certainly helps guide it.
Edmonton, AB, Canada (PRWEB) March 28, 2013
In December 2012 the recommended Northwest LRT concept plan was delivered to the public. Since that time the City of Edmonton has been working to modify the original plan to account for feedback from bodies of influence. Next week on April 3, 2013 the new and improved Northwest LRT concept plan will be presented for public view. Following up over one month later the city will then present the West LRT concept plan in May. The City of Edmonton is making these future LRT improvements (under the veil of a Transportation Master Plan) to account for the population growth in the region. By improving access between commercial/industrial hubs and suburban concentrations of west and northwest Edmonton the ETS (Edmonton Transit System) is making the city even more livable. For prominent brother and sister Edmonton real estate team Jay & Shari Love of "Team Love" these concept plans in motion have immediately impacted their current real estate listing acquisition and marketing strategy.
Both the West and Northwest LRT plans in action will improve access to many points of interest in this sector of Edmonton. The Northwest LRT will implement a new park & ride site at the respective city limit with service areas that include Grand Trunk, Castledowns, and Griesbach. The West LRT will run from the southeast to the far west at the Lewis Farms Transit Centre near famed West Edmonton Mall. The City of Edmonton is quoted with the guiding principle of Transit Oriented Development – "to create compact neighbourhoods with a mixture of residential, employment, recreational and business opportunities within convenient walking distance of transit." For Team Love, the implications for their Edmonton real estate business are clear. Current residents and new migrants from across the country and the U.S. that consider convenience a determining factor in their quality of life will likely seek homes near these LRT enhancements. Team Love intends to deliver.
Team Love is watching the entire LRT planning process unfold and has now secured new Edmonton real listings near and within west and northwest Edmonton where prospective home owners can enjoy the park & ride LRT stations and overall enhancements. Team Love added one new Edmonton real estate listing along 187 Street NW Edmonton that is within walking distance from the soon to be enhanced Lewis Farms Transit Centre. Continued efforts are being made by Team Love to attract sellers of Edmonton acreage and properties in both west and northwest Edmonton so that their real estate office can continue to offer homes in these now more desirable communities. Their communication strategies too will focus more on the concept as evidenced by their Edmonton real estate blog posts evidencing their own dedication to providing prospective home owners with up to date information on the growth of the ETS.
Jay Love comments, "The city is making every effort not only to accept new households coming to Edmonton to reap the benefits of the growing labor market but it has shown a devotion to developing a strong transit infrastructure to make commuting within the city more favorable. As Edmonton real estate professionals it is our job to follow suit and offer prospective home owners first access to homes along the expanding transit corridor. The 2013 LRT concept plans don't dictate our new strategy in west/northwest Edmonton but it certainly helps guide it."
To learn more about properties available in west or northwest Edmonton or for any inquiries about Edmonton real estate, Team Love encourages interested parties to contact the Edmonton Properties office.
ABOUT Edmonton Properties
Team Love is a team of Edmonton REALTORS®. This dynamic team of Edmonton Real Estate Associates is among the top REALTOR® teams serving Edmonton and surrounding area. Contact Edmonton Properties today for commercial or residential real estate inquiries.