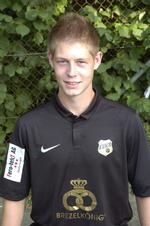 My game understanding increased significantly. The experience (at EduKick England) made me a better player and a better person.
~Sam Zimmermann
Toronto, Canada (PRWEB) March 07, 2013
EduKick England Football & Education Academy alum, Sam Zimmermann has been selected to represent the country of Liechtenstein at the Under-21 level in the upcoming 2015 Euro Cup qualifiers.
Zimmermann has just returned from a training camp with the Liechtenstein Under-21 squad. The camp was held in Valencia, Spain and was preparation for the upcoming 2015 Euro Cup qualifiers.
Liechtenstein have some tough group opponents in Croatia, Switzerland, Ukraine and Latvia so preparation is key. "The training camp was awesome," said Zimmermann, "It was a fantastic sports complex with a beautiful Hotel and excellent grass pitches. During the camp as well as daily training sessions we played two games one against F.C. Basel and one against F.C. Gandia. I started in both games and the preparation went well so hopefully I am selected to participate in the qualifying matches."
Sam joined the EduKick England Football & Education Academy for a year long course two years ago when EduKick England was still located in Bolton. Since then, EduKick has partnered with Manchester City Football Club Platt Lane Development Team and has re-located the academy to Manchester with daily training now provided at Manchester City Football Club's Platt Lane Academy complex.
Zimmermann believes his development while with the EduKick England program is key to his current success and progress; "I got much stronger and developed my fitness. My game understanding increased significantly. Living for a whole year in England with a host family developed my character, and I enjoyed getting to play with people from other countries and experience their cultures. The experience made me a better player and a better person."
At the end of his Year Long program EduKick England Sam had a successful trial with English Championship side Peterborough United and was offered a contract but decided to return to his home in Switzerland to take up an offer with Swiss side F.C. Emmenbrücke, which allowed him to complete his academic studies. Sam spent a season with F.C. Emmenbrücke before moving on and is currently under contract with SC Kriens Under 21 squad – a professional club that plays in the 3rd division of professional Swiss football.
Below is the Euro Cup 2015 qualifying schedule of matches for Zimmermann's Under-21 Liechtenstein National Team squad:
June 11, 2013 - Latvia - Liechtenstein
August 13, 2013 - Liechtenstein - Croatia
September , 2013 - Liechtenstein - Switzerland
October 10, 2013 - Croatia - Liechtenstein
November 15, 2013 - Liechtenstein - Latvia
March 5, 2014 - Switzerland - Liechtenstein
June 4, 2014 - Liechtenstein - Ukraine
September 8, 2014 - Ukraine - Liechtenstein
Parties interested in more information on EduKick England Football & Education Academy should contact EduKick direct at the contact information provided in this news release.