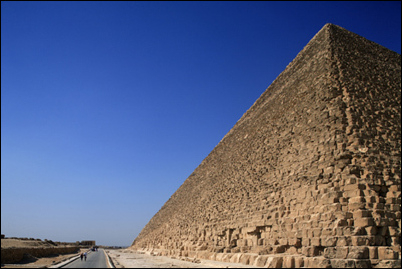 We were very pleased with 16% growth of American travelers in 2006
New York (PRWEB) February 8, 2007
The number of Americans traveling to Egypt in 2006 soared to 228,165, a 16% increase over 195,800 visitors in 2005. Globally, Egypt succeeded in attracting 9,082,000 visitors in 2006, a 5.5% increase over the 8.7 million visitors of the previous year. These are strong results given that the global growth rate for tourism worldwide is 4.5%, according to the World Trade Organization.
In country by country rankings, the USA finished 6th in terms of number of visitors, making it the highest ranked non-European country. Topping the chart was England, which broke the one million mark with 1,033,000 visitors. Russia held its second-place spot for the second year in a row, with 998,000 visitors to Egypt in 2006. At third place is Germany with 966,000 visitors, a slight 1.4% decrease from last year when it held the top spot. Italy ranked fourth, the same as last year, with 786,000. Others ranked in the top ten include France, with 372,000.
"We were very pleased with 16% growth of American travelers in 2006," said Ayden Nour, Consul-Director of USA & Latin America for the Egyptian Tourist Authority. "In 2007, we anticipate beating the 2000 record of 235,000 visitors."
He noted that tourist nights soared to 89.3 million versus 85.1 million in 2005, representing a 4.9% increase. The average stay lengthened slightly to 8.3 nights from 8.2 nights in 2005. Tourist revenues, meanwhile, amounted to $7.6 billion for the year, an increase of 11.8% over 2005.
Chairman of the Egyptian Tourism Authority, Ahmed El Khadem, stated: "Egypt has always been a powerful draw for visitors, with numbers increasing year after year. I am therefore pleased to see that world travellers continue to recognize the many diverse and beautiful treasures that can be found in Egypt. People are coming not only for first-time visits, to see our world-renowned sights, but also for repeat stays to enjoy another helping of our year-round sunshine and our wonderful beaches and resorts."
Egypt offers many attractions for vacationers to enjoy, from its famous historical sights to spectacular beaches and coral reefs, as well as a wealth of numerous other activities, including golf, ecotourism, shopping and wellness breaks. Given its 360 days of sunshine per year, Egypt is a natural choice for exceptional vacations.
Notes to Editors
The Egyptian Tourism Authority has an ambitious strategic program which aims to double visitor numbers, from 8 million in 2004 to 16 million in 2014.
Archive press releases, fact sheets and free to download images can be found on http://www.egypt.travel and http://www.press.egypt.travel
About Egypt
•Bordered by the Mediterranean to the North, and the Red Sea to the South East, Egypt is a diverse country full of hidden treasures.
•Synonymous with the legends of the Pharaohs, Egypt offers a warm welcome by its friendly people and has a rich blend of culture and cuisine - combined with abundant coral reefs and luxurious beach resorts.
•Egypt provides the perfect backdrop for those seeking guaranteed year-round sunshine, value for money, and the highest standards of accommodation and service.
Further Information:
Trade and Public Inquiries
Egyptian Tourism Authority USA office
T: (212) 332-2570
###