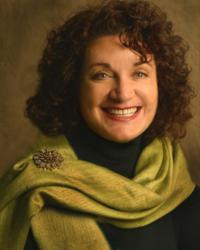 San Francisco, CA (PRWEB) May 28, 2013
This year, Reliable Caregivers, a preeminent San Francisco-based senior home care agency, celebrates its 10-year anniversary. Its founder, Linda Leary, is a successful businesswoman who began her entrepreneurial journey from humble beginnings. Today, Reliable Caregivers continues to grow, with over $7 million in annual revenue.
Leary always had a strong sense of compassion, which she has channeled in various caregiving ventures. She received her own firsthand experience receiving the compassion of others when she fled for her life with her three small children from her home in the Boston suburbs to La Casa de las Madres, a women's shelter in the Western Addition neighborhood of San Francisco.
Today, women-owned businesses are rapidly growing; but, in 1978 when Leary arrived at the shelter, there were few in number. Being at the shelter was a difficult transition, but Leary's courage and solid determination helped her to start a new life for herself and her children.
After five weeks in the shelter, Leary began working nights as a home health aide and enrolled in nursing school. She says, "Even back in high school, I always knew I wanted to be a nurse. I love caring for people who are at their most vulnerable." Her experience as a caregiver inspired her to give quality and dependable care to others in need, especially the elderly. In 1985, she bridged the gap between nursing and business ownership and created her first medical staffing agency. By the time she sold her agency to a national home health care operation in 1996, her business had surpassed $3 million in annual revenue.
After a successful stint as a cofounder of a clothing design firm, Leary returned to a career in caregiving to fulfill her yearning to be involved with home care. She says, "I realized that my true vocation was in home care: giving dignity and allowing people to age in a place surrounded by their familiar belongings."
In 2003, Leary founded Reliable Caregivers, Inc. Through her hard work, dedication and ability to hire the most talented people, Ms. Leary has grown her business to over $7 million in annual revenue. Even with this achievement, Ms. Leary remains humble. She says, "My success is beyond my wildest dreams. I never could have done it without the help of my wonderful caregivers and my fantastic staff. I care deeply for each and every one of them!"
To learn more about Reliable Caregivers and its caregiving services, visit http://www.reliablecaregivers.net.
About the company:
Reliable Caregivers offers highly personalized senior care and services for the elderly with unrivaled standards throughout the Bay Area. Its experienced care providers enable individuals to maintain their daily routine, while nourishing dignity and prolonging an enthusiasm for life. From hourly care to full-time care, its home care services can be customized to meet a client's needs. Reliable Caregivers offers elder care, in-home care, non-medical home care and more.