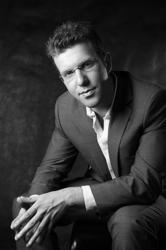 We need to look at removing top heavy bureaucracy, wasteful resource allocation and the current lack of accountability, and replacing it with lean, competitive operations and transparent reporting
Melbourne, Australia (PRWEB) November 01, 2012
This week a coalition of Australian industry groups, charities and energy organisations have highlighted the impact of rising electricity prices on individuals and business. Electricity Wizard CEO, Alan Belkin, has been calling for reforms to the electricity market for over 2 years, and is pleased that these organisations have now officially added their voices to the call.
In a report commissioned jointly by the Australian Industry Group, Choice, The Energy Efficiency Council and the Brotherhood of St Laurence, released this week, the rise in electricity prices has been laid squarely at the feet of government.
The independent report, by Oakley Greenwood, reveals that increased coal and gas prices, and network infrastructure costs are to blame for the increase in power bills, up to 50 per cent over the last 5 years.
"Australia is rich in the natural resources needed to generate our electricity, particularly coal and gas" said Mr Belkin. "But these resources are exposed to rising world prices, and, as a consequence, has the cost to the electricity generators. The price increases as a result of introduction of the carbon tax are minimal by comparison."
But removing government involvement in the rollout and maintenance of electricity infrastructure, could according to Mr Belkin -- and now supported by this new report -- reduce the cost of electricity supply.
"As well, the Productivity Commission's inquiry into the regulation of the Australian electricity network has prepared a draft report, in which it calls for the privatisation of State-owned network businesses" he explained.
"We need to look at removing top heavy bureaucracy, wasteful resource allocation and the current lack of accountability, and replacing it with lean, competitive operations and transparent reporting."
"By providing Australians with a genuine electricity price comparison service, we are doing what we can to help them to reduce their energy costs, but it will take real action from the both the Federal and State governments to make the big changes needed to make the biggest difference" said Belkin.
Electricity price comparison can be made at ElectricityWizard.com.au
About Electricity Wizard
Electricity Wizard's mission is to provide an easy way to find a better deal in your area. Its free price service has been used by over 50,000 Australians to compare rates and plans, and get a deal that best meets their needs.
The Australian gas and electricity market is one of the most competitive in the world - with dozens of companies, making it extremely difficult to know if you're choosing the right plan for you.
When consumers contact Electricity Wizard, one of their friendly Australian staff will assess their current rates and plan, and recommend better options for their home or business from their range of preferred partners.
Best of all, the service is completely free. To find a better deal on your energy bills, in minutes, visit electricitywizard.com.au