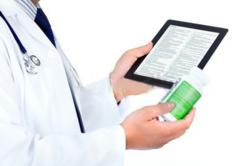 EMRs have built-in capabilities that can flag reimbursement requests with the potential to generate denials or contestations.
Denville, NJ (PRWEB) March 09, 2013
"Today's integrated EMRs include comprehensive tools for coding, billing and collecting reimbursements," said Chhoda. "EMRs allow practitioners to provide an enhanced level of care for patients, while simplifying the collection process for clinicians."
Web-based and on-site server systems, http://www.emrnews.com/physical-therapy-documentation-considerations-of-web-based-versus-server-based-emr-systems/, are available. Chhoda noted that practice owners should be aware that web-based systems are compatible with an extensive number of tablets, and the vendor is responsible for maintaining security safeguards and HIPAA compliance. On-site servers require the purchase of expensive hardware and the onus is on the practice owner for security and compliance.
Portability is a key ingredient in today's mobile world and a tablet-implemented EMR simplifies billing, coding and treatment from multiple locations. Therapists can extend a variety of services into new venues for additional revenues. Senior facilities and in-home services are increasing in popularity and therapists can take advantage of those roving options. With an increasing emphasis on healthy lifestyles and addressing stress, a portable EMR provides the means to expand services into spas and corporate wellness programs.
Billing and coding with an EMR can be accomplished with the touch of a button. Therapists can bill individually or send reimbursement requests as a batch to save time. EMRs have built-in capabilities that can flag reimbursement requests with the potential to generate denials or contestations. Chhoda said an integrated EMR can virtually eliminate the number of rejected or questioned billing requests.
Collecting insurance co-pays and debts from self-pay patients is a time consuming process, but an EMR provides clients with the ability to make convenient one-time and recurring payments from credit, debit or bank accounts. It's a quick, simple and secure means of collecting revenues online.
Chhoda has extensive experience with EMRs and his new information provides therapists with sound methods of utilizing the systems to simplify the healthcare reimbursement process from insurers and self-pay patients. EMRs offer clients convenience. They save time, money and effort on the part of clinicians, allowing them to work smart, not hard.
Chhoda's office can be reached by phone at 201-535-4475. For more information, visit the website at http://www.emrnews.com.
ABOUT NITIN CHHODA
Nitin Chhoda PT, DPT is a licensed physical therapist, a certified strength and conditioning specialist and an entrepreneur. He is the author of "Physical Therapy Marketing For The New Economy" and "Marketing for Physical Therapy Clinics" and is a prolific speaker, writer and creator of products and systems to streamline medical billing and coding, electronic medical records, health care practice management and marketing to increase referrals. He has been featured in numerous industry magazines, major radio and broadcast media, and is the founder of Referral Ignition training systems and the annual Private Practice Summit. Chhoda speaks extensively throughout the U.S., Canada and Asia. He is also the creator of the Therapy Newsletter and Clinical Contact, both web-based services to help private practices improve communication with patients, delivery better quality of care and boost patient retention.