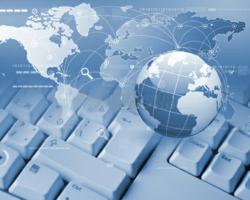 Chhoda said the systems provide the means to manage every aspect of patient care, from prescribing the best treatments based on insurance coverage to ensuring reimbursements are received in a timely manner.
Denville, NJ (PRWEB) March 15, 2013
"Those four areas are key for any practice," said Chhoda. "EMRs contain advanced tools to expand clientele, conduct targeted marketing campaigns, and collect reimbursements quicker. Documentation is easy, detailed, and well able to handle the new ICD-10 codes."
Chhoda recently noted that one of the advantages of an EMR is the ability to collect an extensive amount of patient data for scheduling rather than a simple notation in an appointment book. An EMR can also function much like a personal assistant to schedule professional and personal events, meetings, staff vacations and sick days, and when other medical professionals won't be available.
According to Chhoda, instead of having staff call and arrange lab work, x-rays or surgeries, therapists can now utilize the power of their EMR to coordinate client services in multiple locations with virtually any healthcare professional. EMR calendars are accessible from any point around the globe where an active Internet connection is available.
EMRs provide practitioners with the most detailed documentation available and records are instantly updated. Chhoda noted that EMRs can virtually eliminate reimbursement contestations, denials and rejections. The systems encompass complete diagnosis and CPT codes and have the ability to flag requests that could cause potential problems within the reimbursement process.
As Chhoda reiterated from his website, emrnews.com, an EMR provides therapists with valuable information that can be used to execute a wide variety of marketing efforts and customized for specific demographic groups. Clinicians can monitor the success of each strategy, determine its efficiency, develop plans for optimum success, and determine where referrals are originating.
Scheduling, documentation, billing and marketing are key tasks for any clinic and Chhoda's new EMR information provides practitioners with essential data that can be used to improve every department within a practice. Chhoda noted that EMRs are high-tech tools that every therapist needs to provide better patient care, increased efficiency within the practice, and facilitate reimbursements.
Chhoda's office can be reached by phone at 201-535-4475. For more information, visit the website at http://www.emrnews.com.
ABOUT NITIN CHHODA
Nitin Chhoda PT, DPT is a licensed physical therapist, a certified strength and conditioning specialist and an entrepreneur. He is the author of "Physical Therapy Marketing For The New Economy" and "Marketing for Physical Therapy Clinics" and is a prolific speaker, writer and creator of products and systems to streamline medical billing and coding, electronic medical records, health care practice management and marketing to increase referrals. He has been featured in numerous industry magazines, major radio and broadcast media, and is the founder of Referral Ignition training systems and the annual Private Practice Summit. Chhoda speaks extensively throughout the U.S., Canada and Asia. He is also the creator of the Therapy Newsletter and Clinical Contact, both web-based services to help private practices improve communication with patients, delivery better quality of care and boost patient retention.