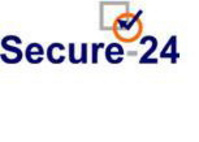 Now the companies are sharing information to wider audiences through a unique technology partnership
Dearborn, MI (Vocus) May 25, 2010
Secure-24 and ATMP offered leadership and guidance about the transition from paper to electronic medical records for attendees of the Michigan Osteopathic Association's (MOA) 111th Annual Convention and Scientific Seminar that was held in mid-May. Now the companies are sharing information to wider audiences through a unique technology partnership.
Secure-24, a leading provider of managed hosting and disaster recovery services, and ATMP Consulting Group, a strategic IT specialist in electronic medical record (EMR) software selection and implementation, offer service and information to medical professionals, private, and group practice physicians. They consult with them on critical issues, such as how to electronically connect to other providers and hospitals, and the cost and time to implement EMR into a practice.
Medical practices that have electronically stored records help patients move from one doctor to another with security. EMR also eliminates record redundancy, saves time, dramatically reduces paper trails, and makes it easier for insurance companies to send and receive patient information.
Most importantly, being able to access comprehensive patient data quickly has a positive impact on patient care and provides Private and Group Practice Physicians the ability to meet rigorous compliance (HIPAA) and regulatory mandates. For more information about electronic medical records (EMR) visit http://www.atmpgroup.com and http://www.secure-24.com.
About Secure-24, Inc.
Secure-24 (Southfield, Mich.) provides managed hosting, disaster recovery and managed services for the mission-critical IT applications of industry, healthcare and government. Secure-24's application hosting services leverage industry leading infrastructure, state-of-the-art data centers, and applications expertise to deliver customized hosting to organizations that need to meet rigorous IT compliance requirements (i.e. SAS 70, HIPAA, SOX, GLB, ISO, FFIEC). Secure-24 is a certified SAP® Hosting Partner with a broad SAP Basis Competency Center and a certified Oracle® Partner for hosting Oracle Enterprise Performance Management (EPM) solutions such as Oracle E-Business Suite, PeopleSoft, JDE and Hyperion.
About ATMP Consulting Group
ATMP Consulting Group, a Michigan based company., has a proven business model to ensure physicians and medical clinics are compliant in electronic medical record (EMR) management. ATMP President Joe Dylewski has been involved in Information Technology Leadership for more than 25 years. He has advised executives of small and large companies on developing and implementing Information Technology strategies. Mr. Dylewski is the former Director of Compuware's Health Care Professional Services business vertical and also serves as an Assistant Professor at Madonna University. He has written articles for industry publications and has accepted multiple speaking engagements. For more information, visit ATMP Consulting Group's web site, http://www.atmpgroup.com.
# # #