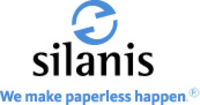 Montreal, QC (PRWEB) September 13, 2007
Leading electronic signature provider Silanis Technology will host its next Webcast, on the state of e-signature adoption in the insurance industry, in conjunction with Robert E. Nolan Company, a technology consulting firm specializing in the insurance industry.
A recent survey conducted by research and advisory firm Celent shows the importance of e-signatures to the insurance industry, with over three-quarters of respondents maintaining the technology is now essential to remaining competitive, or will be soon.
Silanis Vice-President Michael Laurie and Don Himes, senior consultant for Robert E. Nolan, will present this free Webcast on Thursday, September 20, at 2 pm.
Silanis' wide-ranging insurance experience includes e-signature implementations for major insurers including AIG, GEICO and American National Insurance Co. Likewise, Robert E. Nolan counts Nationwide, Liberty Mutual, Travelwide Insurance and others among its many insurance clients.
This 60-minute presentation will examine e-signatures in insurance, answering the most common insurance-related questions, such as:

Where is adoption taking place in the insurance industry?
How can an organization ensure its e-signed records are compliant and legally enforceable?
Which system requirements need to be in place to implement e-signatures?
How do electronic signatures work?
What has industry experience with e-signatures taught us?
Join us for this valuable update from the experts that will guide you in your e-signature initiative.
Register at the following link:
http://www.silanis.com/site/corporate/seminars.php?id=549
PRESENTER BIOGRAPHIES
Don Himes
Don Himes is a Senior Consultant for the Robert E. Nolan Company. In this position, he performs a wide variety of projects for improvement of business and related IT performance, including analysis, redesign and integration of business processes; assessment of technology applications, information, and support infrastructure; and assistance with application selection, procurement, vendor management and implementation. Prior to joining Nolan, he served as Senior Vice President for META Group and the National Director of Insurance Systems of a Big Four consulting firm.
Michael Laurie
Silanis Vice-President Michael Laurie has led winning efforts to develop the company's customer base and establish its market-leading position. He guides the planning and growth of new markets and applications for the company's products, monitors industry standards, and leads the company's interactions with public and private agencies and associations. An expert in the field of electronic signatures, he frequently presents to government and industry on the subject.
About Silanis
Founded in 1992, Silanis Technology Inc. is the largest and most experienced provider of electronic signature solutions. More than 1,400 government and commercial organizations, representing two million users, depend on Silanis' solutions to accelerate operations, improve service and reduce costs.
The company's solutions not only eliminate the inefficiencies of paper; they provide reliable and auditable business records needed to demonstrate compliance with applicable laws, standards, regulations and policies.
About Robert E. Nolan Company
The Robert E. Nolan Company is a management consulting firm specializing in the insurance industry. For more than 30 years, Nolan has helped insurance companies achieve measurable improvements in service, quality, productivity, and costs through process innovation and effective use of technology. For more information, visit http://www.renolan.com.
###