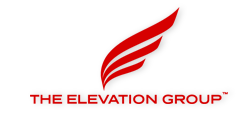 Cash Flow Banking is one of the secrets of the rich," continues Mike Dillard. "That's why it's one of the very first Foundation videos that we offer at the Elevation Group
Austin, TX (PRWEB) November 15, 2012
The Elevation Group's Founder and President, Mike Dillard, will be on live broadcast for the fourth episode of "Elevation Live" on Thursday, November 15, 2012 at 7pm EST along with Robert Hirsch (CEO of The Elevation Group) and a surprise guest. The topic will be The "Unfair" Advantage of Cash Flow Banking —Protect Your Assets, Retire Tax-Free AND Collect 2-10% Interest in This Economy. To sign up for this webcast, please visit http://www.theelevationgroup.com/live
To learn more about Elevation Live, please click here.
"During the 2008 financial crisis, many middle class investors lost more than 40% of the money they had tied up in mutual funds and retirement plans invested in the stock market. In an effort to recoup their losses, many have taken on even more risk with their retirement money," says Mike Dillard, founder and president of the Elevation Group. "But Cash Flow Banking is an easy-to-use system that can turn that flawed idea upside down."
The surprise guest appearing on Thursday's Elevation Live is an expert on Cash Flow Banking, and will be answering viewer questions "live" on the show.
Some of the benefits of Cash Flow Banking include:
● Deposits that earn several times the interest of a typical savings/checking account -- anywhere from 2-10% in this economy.
● Possibility of earning interest when borrowing money, rather than paying interest.
● Deposits are 100% protected against a loss of principal from market swings or crashes
● Deposits are largely safe from creditors, lawsuits and even an ex-spouse.
● It's extremely liquid, so cash can be accessed with just a few days notice.
● At retirement age, money is withdrawn 100% tax-free.
"Cash Flow Banking is one of the secrets of the rich," continues Mike Dillard. "That's why it's one of the very first Foundation videos that we offer at the Elevation Group."
For more information on how this strategy works, sign up for our webcast at http://www.theelevationgroup.com/live
About the Elevation Group:
Founded in late 2010 by Austin, Texas entrepreneur Mike Dillard, The Elevation Group strives to uncover alternative investment strategies that go against the grain of commonly held personal financial advice. The Elevation Group recognizes that the classic model of "Get a job, invest in your IRA/410K and retire at 65" no longer works in the post-2008 world. Over the last four years, The Elevation Group has worked on a "Wealth Blueprint for the New Economy" that has produced 310% in returns. For more information on The Elevation Group, please visit http://www.TheElevationGroup.com.