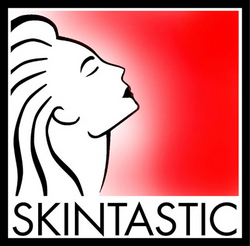 Plano, Texas (PRWEB) July 9, 2008
In the war of the injectable beauty fillers, the battle will soon become heated with the arrival of the newest hyaluronic acid injectable gel filler in the U.S. aesthetics market. Anika Therapeutics' FDA-approved ELEVESS™ enters the arena with a clear combat advantage: incorporation of lidocaine with their hyaluronic acid gel, to improve injection comfort.
Many cosmetic physicians, including Jeffrey Adelglass, MD, FACS of SKINTASTIC™ Medical & Surgical Rejuvenation Center of Plano, Texas routinely mix lidocaine with some dermal fillers, or inject lidocaine as a nerve-block prior to filler injection, primarily in sensitive, nerve-rich areas such as the lips and eye areas. Elimination of mixing and nerve-blocks saves time and work for the doctor, and reduces the patient's wait.
Although not the first FDA-approved H.A. filler/lidocaine formulation in the U.S., ELEVESS™ claims to provide long-lasting results. Lack of durability is a chief complaint of frequent H.A. filler users. Currently approved for sale in the U.S., European Union and in Canada, ELEVESS™ utilizes a proprietary cross-linking technology that creates a highly-concentrated H.A. formulation which suggests the potential of longer durability in the body. Allergan, the makers of Botox®, currently produce Juvaderm® with lidocaine for the European Union, but U.S. approval of their H.A./lidocaine formulation is forthcoming. A U.S. dermal filler already utilizing lidocaine is non-resorbable-ArteFill® (a non-H.A. filler) by Artes Medical; Artes was chosen by Anika Therapeutics to be a U.S. distributor for ELEVESS™. Dr. Adelglass is a clinical researcher for Artes Medical, and serves on Artes' Scientific Advisory Board.
Experience counts. Dr. Adelglass was the first Texas physician to recently achieve simultaneous Diamond pinnacle-level status as a Botox® injector and Triple-Platinum status with Medicis, the makers of Restylane® and Perlane® injectable H.A. fillers. Dr. Adelglass is a member of the Star Program -- a select group of cosmetic physicians specially-trained to work with new Evolence® collagen filler, and is an exclusive Black Card member of Radiesse® physician injectors. He serves on the scientific advisory boards of most, if not all U.S. dermal filler companies, and on the National Education Foundation for Allergan, instructing other cosmetic physicians to safely administer Botox® using his well-honed injection techniques. Dr. Adelglass is also an official training instructor for SmartLipo™ laser body sculpting, the DOT Fractional skin resurfacing laser, ArteFill® non-resorbable, and Juvederm® fillers. With his level of experience, it's no wonder that many of the representatives of these companies, with all their available options, select Dr. Adelglass as their own cosmetic physician of choice.
The cost of ELEVESS™ is expected to be comparable to that of other popular H.A. fillers. Call (972) 620-3223 to be added to a waiting list to receive a complimentary ELEVESS™ evaluation (and special introductory offer). ELEVESS™-related questions can be directed to skintastic @ skintastic.com. Skintastic is located in the Presbyterian Plano Center for Diagnostics and Surgery at 6020 W. Parker, Suite 400 in Plano, Texas.
###