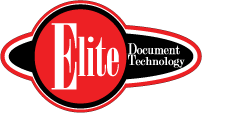 "Elite already offers a wide variety of legal support options, but adding the Peritia products takes us to a whole new level," said Terry Reeves, CEO of Elite.
Dallas, Texas (PRWEB) November 01, 2012
Terry Reeves, CEO of Elite Document Technology, today announced that the company has acquired Peritia Data Discovery. Peritia was formerly Litigation Solution, Inc. and has been a well-known litigation support provider in Texas since 1994. Peritia provides sophisticated technologies for electronic discovery, with an emphasis on consultative implementation for more competitive litigation support solutions.
The acquisition of Peritia positions Elite at the forefront of litigation support providers. By combining the strengths of the two companies, Elite is now one of the most comprehensive solution providers in the industry. The team at Peritia brings deep expertise in e-discovery tools and technologies. They are veterans of the litigation support industry, and they provide a consultative approach that makes discovery more affordable and efficient.
"Elite already offers a wide variety of legal support options, but adding the Peritia products takes us to a whole new level," said Terry Reeves, owner and CEO of Elite. "We are especially excited to add Viewpoint to our product line. Our research of litigation support software has convinced us that Viewpoint is the best e-discovery technology on the market. Terry Vaughan and the team at Peritia really know industry best-practices, and they provide the best training and support for Viewpoint."
Elite customers will also appreciate the security of the new Tier 4 data center that Peritia has for their cloud-based hosting services which is a perfect combination with Elite's internal private cloud. By moving from desktop applications to a private cloud computing architecture, users gain access to a wider range of functions and features, and eliminate the need to constantly monitor, evaluate and purchase new software. This type of data infrastructure offers the most powerful processing resources, flexible storage capacities, high data accessibility and security features available.
"We have partnered with Elite on many projects over the years, and we have always been impressed with their level of quality and commitment to their clients," said Terry Vaughan, owner and president of Peritia Data Discovery, who joins the Elite team as a Litigation Support Consultant. "This acquisition makes sense for all of us at both companies, but it's the customers who will really benefit. The wider range of products and services available to law firms and corporate legal departments will streamline litigation and help reduce costs."
By combining the experience and expertise of the two companies, each case will go through an interview process to identify objectives, process analytics and determine solutions to be provided. Managing litigation costs is every client's top priority and will be accomplished through advisory services, evidence strategies designed in conjunction with clients, advanced review tools, and competitive pricing plans.
"We are looking forward to working with Terry Vaughan and his team from Peritia," added Mr. Reeves. "Their reputation for excellence and integrity is a great fit here at Elite, and we believe we are entering an exciting new phase of growth for the company."
Elite Document Technology is a full service litigation support company based in Dallas, Texas. Elite won the prestigious "Best of Texas" award from Texas Lawyer Magazine in 2010, 2011 and 2012. The company's award winning approach follows client projects through each phase for overall efficiency and success. Elite provides nationwide services including Data Preservation, Database Management, Retention Management consulting, Forensic Analysis, Data Collections, Early Case Assessments, Data Minimization, E-discovery Processing, I-Pad/Android Transcript Review, Database Hosting, Court Reporting, Imaging services and Trial Support.
SOURCE: Elite Document Technology
# # #