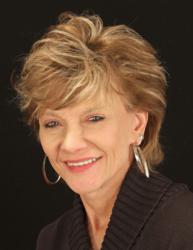 I've created a working environment in which I can customize programs and services specifically designed to meet my clients needs and expectations.
Denver, CO (PRWEB) March 18, 2013
Julie Montgomery, one of metro Denver's most accomplished real estate professionals, has announced the formation of Elite Denver Home Sales, LLC, a new real estate firm dedicated to providing customized programs for home buyers and sellers throughout the metro Denver area.
"Today's market is completely different than it was a year ago, and it will likely continue to move and change," said Montgomery. "I've created an environment that allows me to provide customized programs and services to meet my clients specific needs and services. It gives me the flexibility to move as the market moves."
Montgomery worked for the RE/MAX organization for the past 15 years. She has several advance real estate designations including CNE (Certified Negotiation Expert), GRI (Graduate of Real Estate Institute), SRES (Senior Real Estate Specialist). Additionally, she holds a masters' degree in business marketing and a bachelor's degree in journalism.
"I look forward to serving the needs of clients throughout the metro Denver area, but Elite Denver Home Sales was created to reach and educate first-timer home buyers.
"There are many misconceptions about buying a home, but the biggest is that a buyer needs at least 20 percent down payment. Not true … The reality is most loans today, especially for first-timer buyers, are between 3 to 5 percent down. Combine that with historically low interest rates, and in many cases, it's less expensive to own than it is to rent," said Montgomery.
In addition, Montgomery added, the other biggest misconception is buyers think they have to pay to hire a buyers' agent. At Elite Denver Home Sales, buyers are never obligated to pay a realtor -- commissions are always paid by the seller.
One of the most important changes Montgomery announced is a new program for home sellers called the "Equity Saver."
"One of the cornerstones of my new company is a new flat-fee program for home sellers called the "Equity Saver." For a flat fee of $2,995, sellers will receive my normal full-service marketing and real estate program and save thousands of dollars in realtor fees (does not include 2.8 percent co-op if necessary). This program includes professional home photography, staging, world-class marketing on over 300 real estate websites and more," said Montgomery.
"The beauty of owning my own company is I have the ability to make my own decisions. My goal is to exceed my clients expectations and provide a comfortable, cutting-edge environment for the people who work with me at Elite Denver Home Sales."
Montgomery may be reached directly at 303-906-3150 or via email at jmontgomeryandco(at)yahoo(dot)com. Additional information is available online at http://www.jmontgomery.com.