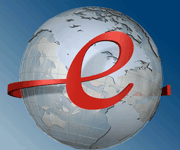 Germantown, Wisconsin (PRWEB) March 06, 2013
Ellsworth Adhesives, the world's largest distributor of adhesive products and dispensing equipment, is pleased to announce a new Global Distribution Agreement with LORD Corporation, a premier manufacturer of structural adhesives and epoxies. This new agreement solidifies the long-standing partnership between the two companies and grants Ellsworth Adhesives authorization to supply LORD Corporation products for engineered applications around the globe.
Mike McCourt, Global President - Ellsworth Adhesives commented, "Ellsworth Adhesives is pleased to be recognized as a value-added global distributor by LORD Corporation in this new agreement. We look forward to expanding our partnership and promoting LORD Corporation products throughout the world."
"This move plays into our Global Distribution strategy as we are now able to support our customers and their engineered applications wherever LORD Corporation products are needed. Ellsworth Adhesives is committed to providing the most advanced products and highest levels of service in the global adhesives and specialty chemicals industry," stated Roger Lee, Ellsworth Adhesives' Vice President and General Manager, North America.
Ellsworth Adhesives continues to concentrate on international sales and business growth objectives. This expanded partnership with LORD Corporation reinforces the company's commitment to delivering superior products, exceptional customer service, and outstanding technical support throughout the world.
About Ellsworth Adhesives
Ellsworth Adhesives is the world's largest distributor of adhesive products and equipment. Ellsworth Adhesives is a value-added supplier of adhesives, sealants, coatings, encapsulants, tapes, releases and lubricants from leading international manufacturers including, Dow Corning, Dymax, Emerson and Cuming, Fisnar, Henkel, LORD, Techcon, Humiseal and many others. With the most comprehensive level of technical expertise available, Ellsworth Adhesives operates sales offices and warehouses in the United States, Canada, Mexico, Brazil, China, Hong Kong, Malaysia, Australia, France, Thailand, Germany, Spain, Sweden, India, and Scotland. Ellsworth Adhesives can be contacted directly at 1-800-888-0698 or by logging onto http://www.ellsworth.com.
About LORD Corporation
With global reach and extensive technical capabilities, LORD has the ability to work on complex formulations, balancing contradictory property and process requirements to deliver the solutions that meet customer and market demands. LORD builds on its more than 85 year history with a track record of successful long-term partnerships with technology leaders in industries ranging from aerospace to automotive, electronics to industrial heavy equipment.
Founded in 1924, LORD Corporation is a privately-held company that designs, manufactures and markets mechanical devices and electromechanical systems to control vibration, motion and noise; formulates, produces and sells general purpose and specialty adhesives, coatings and electronic materials; and develops products and systems utilizing magnetically responsive technologies. With global headquarters in Cary, N.C., and sales in excess of $789 million, LORD has manufacturing facilities in eight countries and more than 90 sales and support centers. LORD Corporation employs more than 2,800 worldwide. Visit http://www.lord.com for more information.