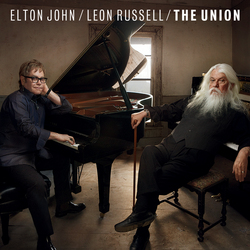 Nashville, TN (Vocus) October 6, 2010
Imagine owning a piece of musical history! Yamaha is pleased to present "The Piano Experience" and "The Concert Sweepstakes." In support of Elton John and Leon Russell's album "The Union," fans are being offered the opportunity to purchase a special limited edition Yamaha C2 Conservatory Classic Collection grand piano, which will be signed by the two musical icons.
The purchaser will also receive two front row tickets to the November 5 concert in Ontario, Calif., where the live piano autograph session will take place, along with roundtrip airfare and hotel accommodations. Priced at $50,000, 5% of the proceeds from this elite package will benefit the Elton John AIDS Foundation.
Fans can also enter a sweepstakes to win two front row tickets to a U.S. performance date of choice (beginning November 3) as Elton and Leon embark on a tour promoting their first collaborative effort. The winner will be selected through a random drawing that will take place on October 26. To purchase The Piano Experience or to enter to win The Concert Sweepstakes, visit yamahatheunion.com.
"The Union" is set for release in the USA on Decca Records on October 19 and in the UK on Mercury Records on October 25. There will also be a Deluxe Edition CD and DVD package release. The Deluxe CD includes two tracks that are not on the standard release: "My Kind Of Hell" and "Mandalay Again." The DVD also features "The Union, the Making of" by Cameron Crowe, a documentary by the Academy Award-winning filmmaker. Click here to preorder the album, or here to buy tickets to an upcoming concert.
Yamaha secured an interview with Elton and Leon about the making of this new album, and it is featured in the latest issue of All Access. Elton John has been a Yamaha artist since 1995 and has engaged in several joint promotions with the world's largest musical instrument manufacturer, including the highly successful Red Piano Show in Las Vegas, which ran for five years at Caesars Palace and was immortalized via a DVD/CD set distributed through Best Buy and Universal.
Elton John established the Elton John AIDS Foundation in the United States in 1992 and in the United Kingdom in 1993. The mission of these two organizations is to support innovative HIV prevention programs, undertake efforts to eliminate the stigma and discrimination associated with HIV/AIDS, and provide direct care and support services for people living with HIV/AIDS. Collectively, the two organizations have raised more than $220 million since their inception, in support of projects in 55 countries around the world, including significant funding dedicated to programs in their respective home countries.
For more information on Yamaha artists or the extensive Yamaha product catalog, please visit http://www.yamaha.com/usahome/ .
# # #