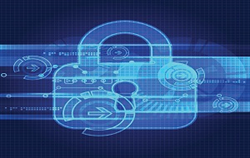 BOULDER, Colo. (PRWEB) August 08, 2018
Enterprise Management Associates (EMA), a leading IT and data management research and consulting firm, today announced it will host a webinar titled "Top 10 Tips for Selecting a Threat and Vulnerability Management Solution," featuring David Monahan, managing research director of security and risk management at EMA, and John Dasher from RiskSense.
With all the news about cyberattacks, it is easy to feel like there are not enough people to cover all of the security bases. This means proper identification and management of threats and vulnerabilities is an absolute necessity to keep risk at its lowest levels.
During this webinar, Monahan and Dasher will explain why a threat and vulnerability management solution is a critical component of any security portfolio, as well as discuss:

How threat and vulnerability management solutions with prioritization improve security operations efficiency
How to use a threat and vulnerability management and prioritization solution to garner greater support for security and improve security operations and business management alignment
The top 10 criteria to consider when selecting a solution
How to maintain a risk-based security management program
The webinar is Tuesday, August 21 at 11:00 a.m. Eastern. Those who wish to attend can register at: http://info.enterprisemanagement.com/threat-and-vulnerability-management-solutions-webinar-pr
About EMA
Founded in 1996, EMA is a leading industry analyst firm that specializes in providing deep insight across the full spectrum of IT and data management technologies. EMA analysts leverage a unique combination of practical experience, insight into industry best practices and in-depth knowledge of current and planned vendor solutions to help clients achieve their goals. Learn more about EMA research, analysis and consulting services for enterprise line of business users, IT professionals and IT vendors at http://www.enterprisemanagement.com.