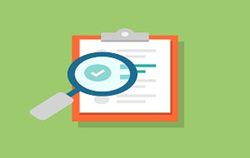 BOULDER, Colo. (PRWEB) July 25, 2018
Enterprise Management Associates (EMA), a leading IT and data management research and consulting firm, today announced it will host a webinar titled "Inventory and Discovery: How to Take Charge of 'What's Out There,'" featuring Dennis Drogseth, vice president of research at EMA, and Will Degener, senior product manager at Scalable Software, Ltd.
With a plethora of inventory and discovery tools, IT organizations often sink beneath an unreconciled data universe. The challenge of "knowing what is out there" has only gotten worse in the digital age given the growth of hybrid cloud, third-party SaaS, mobile endpoints, and increasing concerns about security, compliance and overall IT cost efficiencies and effectiveness. At the same time, IT service management teams, IT asset management teams, and operations as a whole, are all under pressures to do more, do it more dynamically, and align IT values more directly to business outcomes.
To address these challenges, Drogseth and Degener will explain how IT organizations can improve their effectiveness in discovering the truth about their environments. Degener will also share a number of real-world examples highlighting how customers have significantly improved IT asset data quality using Scalable's unified approach.
Additionally, this webinar will:

Assess the realities of what is really going on in today's IT organizations struggling to optimize inventory and discovery
Examine the impacts of data and discovery on audits, security and compliance, hybrid and public cloud, and CMDB/CMS effectiveness
Illustrate the benefits of having a cohesive capability for discovery, inventory, and configuration awareness, with clear guidelines on how to achieve it
The webinar is Wednesday, August 8 at 1:00 p.m. Eastern. Those who wish to attend can register at: http://info.enterprisemanagement.com/inventory-and-discovery-webinar-pr
About Enterprise Management Associates (EMA)
Founded in 1996, EMA is a leading industry analyst firm that specializes in providing deep insight across the full spectrum of IT and data management technologies. EMA analysts leverage a unique combination of practical experience, insight into industry best practices, and in-depth knowledge of current and planned vendor solutions to help clients achieve their goals. Learn more about EMA research, analysis, and consulting services for enterprise line of business users, IT professionals and IT vendors at http://www.enterprisemanagement.com.