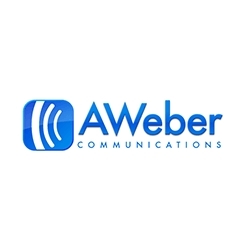 We're thrilled to be relocating into our much larger space and take advantage of our new on site training facilities and better team meeting areas
Newtown, PA (PRWEB) January 5, 2009
AWeber Communications, a leading provider of permission-based email marketing software, announced its active customer base has just surpassed over 50,000 businesses worldwide.
In spite of the recession that has plagued the U.S. economy since December 2007, privately held AWeber has added customers at a healthy pace. The company reported surpassing 30,000 active customers in January 2008 and continued to attract new business throughout the year, passing the 50,000-customer mark in mid-December 2008.
"With small businesses stretching every available dollar for maximum return, utilizing email marketing to keep in touch with customers and prospects makes a lot of sense in this economy," said Tom Kulzer, CEO and Founder of AWeber.
As the company has grown, so has its need for quality, locally-based employees. In 2008 AWeber hired 13 Philadelphia-area professionals to fill its web development and customer service needs.
The continued expansion of AWeber's customer base and team has led the company to seek larger offices. AWeber recently signed a long-term lease on a 24,000 square foot space in Huntingdon Valley, PA and will move from their current 4,500 square foot office in Spring 2009.
"We're thrilled to be relocating into our much larger space and take advantage of our new on site training facilities and better team meeting areas," added Kulzer. "We're also excited about expanding our recreation and relaxation areas to include a larger game room and a larger lunch room for enjoying our daily catered lunches."
After moving to the new office, which is designed to support up to 150 employees, the company expects to hire additional team members from local communities.
"At AWeber, we strive to over deliver value in all that we do for our customers and our employees," Kulzer said. "This enables customer businesses to grow, which grows our business and benefits the local economy by providing quality jobs."
"Having grown our team by 54% in 2008, we're excited about making an additional 30+ local jobs available and continuing to build our talented team in 2009."
###