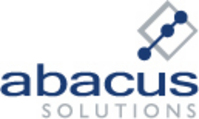 EMA manages to deliver the functionalities necessary to comply with all legal requirements and guidelines, while remaining easy to use.
Marietta, GA (PRWEB) April 8, 2010
Abacus Solutions, a leading provider of IT infrastructure solutions, announced today its participation in Interop 2010 Las Vegas, the leading Business Technology Expo. The company will exhibit its Enterprise Managed Archiver, EMA at the show. There will be EMA servers on-hand, and Abacus engineers will demonstrate the archiving capabilities live.
Abacus Solution's Senior Engineer, David Harmer, will present EMA in 15 minute increments, reviewing the highlights of the appliance. The five topics Abacus will highlight at the Interop are Email Archiving, Print to Archive, Voice to Archive, Search and Litigation and Compliance.
EMA began as an email archiving solution, but has since added many new features, re-branding as an "Enterprise Archiver". "Litigation and Compliance has become a topic of concern for companies across all industries," said Patrick Hiller, CEO of Abacus Solutions. "EMA manages to deliver the functionalities necessary to comply with all legal requirements and guidelines, while remaining easy to use."
The benefit of EMA is that it covers all pain points, including printed documents, emails stored on individual PCs, and now Voice to Archive, which archives all voice conversations. The voice to archive should be especially valuable in call support centers, where every conversation needs to be recorded and reviewed if necessary. EMA archives those conversations, and makes them easy to retrieve.
Abacus is the exclusive EMA distributor for North America. Abacus sells EMA as either a stand-alone product, or bundled with storage. This helps customers see exactly what they are getting for a complete price, rather than having to piece-meal a solution together. The EMA is extremely easy to install, and is fully compliant with any storage, server and mail server. Once the EMA is installed, no action is required by the end-user, their emails and documents are automatically stored by the EMA.
"We understand that an archiver solution needs to solve two separate business needs at the same time. It needs to be fully compliant, obeying all of the legal requirements and guidelines. But it also has to be user-friendly and easy to manage," Hiller said. "EMA has managed to do both."
Interop 2010 will take place on April 25-29 in Las Vegas. Abacus engineers and representatives will be on-hand to discuss the Enterprise Managed Archiver at Booth 556.
About Abacus Solutions
Abacus Solutions strategically combines products, services and resources to deliver IT infrastructure solutions that solve your business needs. The company architects multi-platform enterprise-level, server, storage, networking, data and email archiving solutions by offering technologies from leading vendors. Products include servers, software, new and refurbished networking equipment and storage solutions. Whether new or expertly refurbished and warrantied equipment is needed, Abacus works directly with, and across, the purchasing and IT departments at both strategic and deep-dive technical levels to match the right equipment, budgets and processes to a company's direct needs -- delivering technology much faster than working directly with OEM vendors, at a fraction of the cost. For additional information, call 770-738-1101, 1-800-605-5446 or visit abacusllc.com.
###