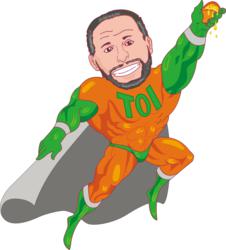 Bob Levin and his team at Transformational Outsourcing have offer us a good way to stay in touch at an affordable price
Boca Raton, FL (PRWEB) March 12, 2013
Many insurance companies like Kirstein Insurance use an in house solution for their email marketing. While some have their employees manage the email marketing, a professional marketing company is much more efficient. This solution offers the advantage of always nurturing existing customers and prospects.
Using a professional service also has the benefit of less time. Doing the job quickly instead of having the employees do this time consuming task in between their other duties provides a more consistent marketing program.
"Our agency is growing and we want to make sure that we stay in touch with our customers and prospects ," said Steve Kirstein, Owner of Kirstein Insurance. "Bob Levin and his team at Transformational Outsourcing have offer us a good way to stay in touch at an affordable price."
Kirstein Insurance Services is home to your choice of Florida insurance agents. Headquartered in Boca Raton, we offer Florida insurance quotes throughout the state. Whether you are seeking insurance quotes for life, home, auto, or health, our insurance agents have the experience and knowledge to find for you the coverage that you need. To reach Kirstein Insurance, call 561-416-0110.
About Transformational Outsourcing:
Transformational Outsourcing is one of the leading Social Media Marketing companies in South Florida, and can offer small businesses a variety of online marketing services that can help clients get noticed, build their credibility and stand out from their competition. They offer a wide range of social media and marketing services including blogging, facebook management, twitter management, email nurturing, writing PR releases, SEO and blogging. For more information, please visit http://www.transformationaloutsourcing.com
Contact:
Bob Levin
Transformational Outsourcing
Tel: 954-556-8971