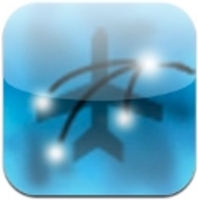 The AirportSearch application is a demonstration of the RDM Embedded database engine running on the iPhone.
Seattle, WA (PRWEB) March 10, 2010
Raima, a Birdstep Technology Company (OSE: BIRD), which offers state-of-the-art embedded database technologies; today announced the release of an iPhone application based on its RDM Embedded Database. The application provides direct flight information in real-time and is available on the iTunes site for free.
"The AirportSearch application is a demonstration of the RDM Embedded database engine running on the iPhone. This provides an excellent alternative to using SQLite™ on the iPhone. RDM Embedded is a proven, high performance database system built specifically for resource limited environments, such as the iPhone," said Thomas DeLeon, Raima Engineer and developer of the AirportSearch application.
The application is a front end to data to a RDM Embedded database called OpenFlights. The application allows users to search over 5,000 airports, over 9,000 airlines, and over the 50,000 routes connecting them. What is truly unique is not the app itself, but rather the database underneath.
Historically, for a native database on the iPhone platform, developers used SQLite™. This application, on the other hand, uses the RDM Embedded database engine for its data storage and access. In fact, there are no SQL statements used at all in the AirportSearch application, everything is done through RDM Embedded's native d_ API which is a navigation API utilizing the network database model. This allows the use of sets and direct pointers to database records resulting in very fast and efficient data access.
More information about the application can be found on Raima.com at raima.com/iphone. A discussion forum has also been set up on the Raima.com Forums. You can view the Raima Forums at raima.com/forums.
About The Raima Database Manager Family
Raima released the first version of the Raima embedded database in 1984. Since then the family has grown into two successful embedded database products. RDM Embedded pioneered the embedded market space under the name dbVista. Building on the success of RDM Embedded, Raima released the product in a client/server configuration under the name Velocis, now called RDM Server. Please find free SDK downloads of the RDM Products at http://www.raima.com/downloads.
About Raima
Raima, a wholly owned subsidiary of Birdstep Technology ASA, is a leading provider of high-performance embedded database solutions known as the Raima Database Manager product-line. Since 1984, the company has been focused on solving data management problems in a wide variety of verticals such as Aerospace & Defense, Telecom, Financial, Consumer Electronics, Medical, Industrial Automation, Business Automation and more. With over 20,000 application developers, resulting in over 20,000,000 deployments, Birdstep continues to lead in the worldwide demand for embedded database technology.
###