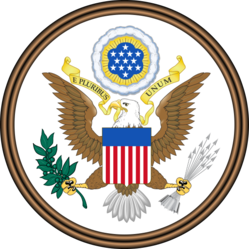 Washington, DC (PRWEB) October 07, 2012
Embroidery is the handicraft or art of decorating fabric or other materials with needle and thread or yarn; this can be done by hand or machine.
Most custom embroidery is done by a computerized embroidery machine and is used to make embroidered patches and to add logos or monograms to apparel as well as to decorate household linens, draperies and decorator fabrics.
However, before logos or embroidery designs are stitched out by a computerized embroidery machine they must be digitized.
Embroidery digitizing, is the art of using a computer to convert artwork into data that is recognizable by an embroidery machine so the machine knows how to stitch out the design.
Crooked Brook is offering a 15% discount on government agency logo embroidery digitizing with no minimum from 10/07/12 thru 10/14/12 with the promo code "100712".
This discount applies only to the digitizing not the embroidery itself.
Although custom embroidery or embroidered patches are popular methods of decoration for apparel, they are not always suitable for some logos or designs because more often than not, the artwork was designed for print. With print, letters can be much smaller and colors can be incorporated more fluidly than with embroidery. Therefore, in some cases, printed logos are a better option and a lower cost alternative to embroidery.
After Crooked Brook reviews the customers design or logo, they will advise whether embroidery or printing is best for their situation.
The most widely used method of printing on garments is screen printing, however Crooked Brook uses Direct To Garment Printing (DTG) which is the process of using inkjet printers to print an image directly onto fabric or apparel without the use of screens like with screen printing, which requires a lot of setup e.g., creating screens for each color. In addition, DTG printing uses eco-friendly, water soluble ink, unlike some screen printing methods that layer Plastisol (a suspension of PVC particles in a plasticizer) on top of the garment. The only requirement for DTG printing is for the image to be high resolution, resulting in photograph quality printing with no setup fee or minimums.
About Crooked Brook
Crooked Brook is a unit of the atelier division of an art studio that offers full service apparel design, pattern making, sample making, private-label small lot production, direct-to garment printing and embroidery. Since 1989, they've built a strong reputation of providing top-notch apparel designs, patterns, fit and production samples for many brand name catalogs and retailers, as well as wardrobe and costumes for movies, television and theater.
All Crooked Brook branded garments and accessories are proudly made to order in the U.S.A.
In addition, Crooked Brook offers:
Chef knives, custom and made to order men's and women's chef coats, casino, spa, resort, hotel, chef and restaurant uniforms as well as alumni chef jackets for the Culinary Institute of America. Custom and made to order men's and women's lab coats, uniforms and scrubs for nursing, medical, dental, scientific, engineering, technology & healthcare professionals.
Custom and made to order apparel and accessories for men, women and children, including but not limited to: suits, shirts, Hawaiian shirts, pants, vests, dresses, skirts, gowns, jeans, boxer shorts, martial arts and yoga outfits.
Sewing buttons and fabric by the yard: Ripstop, Organic Cotton Twill, Gabardine, Seersucker, Denim and Supima® Gabardine.
Promotional products, items, decorated apparel and accessories, such as; jackets, hats, fleece jackets, polo shirts, fleece blankets, sweatshirt blankets, shirts, hoodies, golf shirts, t-shirts, tote bags, sweatshirts and aprons that can be customized with the following apparel decorating methods:
Embroidery
Embroidered Patches
Tackle Twill
Appliqué
Direct to Garment Printing (DTG)
Sublimation
With a design studio in New York City, (the fashion and gastronomic capital of the world) and a production facility in Utica, New York, they've garnered international brand name recognition as the maker of the "World's Highest Quality Chef Jackets™".
Crooked Brook ships worldwide. Hours of operations are 7:00 a.m. to 7:00 p.m. EST, seven days a week. Reach them at (315) 733-1992 to learn more.