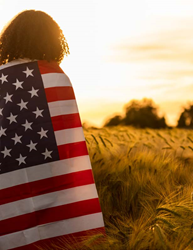 "Our years of R&D to perfect non-tree pulp to create high-quality, healthy "Farm to Tissue™" products in the U.S. has all been worth it. Now, onto the next sustainable innovation!" - Ralph Bianculli, CEO and Founder of Emerald Brand
SYOSSET, N.Y. (PRWEB) December 06, 2018
The mission continues at Emerald Brand, the leader in innovative material technology, who has achieved what others have not by bringing Tree-Free™ towel and tissue production to its U.S. manufacturing facilities.
The launch begins with Emerald's Industrial Towel and Tissue line and includes C-Fold Towels, Household Paper Towels, Hardwound Towels, and Jumbo Bath Tissue. Additional product rollouts are expected in the first quarter of 2019.
Emerald's transition to American Made Tree-Free™ products comes at an opportune time. Tumultuous global trade relations, combined with a shift in China's purchase of recovered fibers from the U.S., have caused significant price hikes and general uncertainty in import market conditions.
"Emerald's commitment to sustainability is what has continued to drive our material innovations and supply chain improvements. Producing with our Tree-Free™ technology in America for our U.S. based clientele is yet another improvement and value-add that we can be proud of," states Jaclyn McDuffey, Managing Director and Product Development Director at Emerald Brand.
The product line's biggest differentiator, the natural unbleached color, has boded very well in the marketplace. Major facilities including university institutions and sports arenas have noted the natural color "tells a health and wellness and sustainability story to users just by looking at it." Emerald has chosen to eliminate all bleaching processes as part of its ongoing campaign to remove unnecessary chemicals from everyday products.
"Delivering on our promise of American Made Tree-Free™ paper has been the highlight of my professional career," says Ralph Bianculli, CEO and Founder of Emerald Brand. "Our years of R&D to perfect non-tree pulp to create high-quality, healthy "Farm to Tissue™" products in the U.S. has all been worth it. Now, onto the next sustainable innovation!"
About Emerald Brand:
Family owned and operated since 1997, Emerald Brand is committed to innovating through Tree-Free™, sustainable and rapidly renewable solutions. Emerald's innovations in Tree-Free™ technology and petroleum free plastics is revolutionizing packaging and disposables worldwide. Emerald's growing suite of 300+ sustainable finished products offers the workplace a healthier and more sustainable environment.
Corporate solutions include educational forums, measurable environmental impact statements, and Emerald Eco-Squad™ consulting services that are at the forefront of future movements in composting and recycling. Emerald Brand, in conjunction with Emerald Ecovations material technology group, will continue to innovate Emerald's growing finished goods and retail packaging materials. The company's mission of "Farm to Tissue®, Made in the USA" is on track to revolutionize the entire industry.