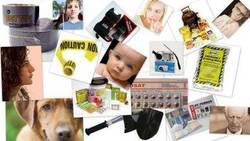 Don't count on FEMA or Governments to look out for No. 1 That job belongs to you! Don't be sorry, just be Ready!
Lima, Peru (PRWEB) June 15, 2010
With hurricane season on the horizon and the efficacy of the federal government's emergency preparedness being questioned in the headlines, many citizens are choosing to take their personal safety into their own hands. "As we've learned from recent catastrophic events, it can take the federal government days, even weeks to respond to emergencies," says David Michaud with Survival-Goods.com, an online emergency preparedness store. "You are going to need food, water and first aid supplies for those critical first few hours or days when it's just you and your family."
Individuals and community leaders are showing an increased interest in filling the gaps between the needs of local victims and the ability of the federal agencies to quickly and efficiently deploy emergency water, food and other aid. Much of this lack of confidence stems from the perceived bureaucratic red tape that hinders a timely response. According to a May 2010 poll conducted by Gallup and USA Today, 60 percent of the public believes that the federal government is doing a poor or very poor job of managing the BP oil spill in the Gulf of Mexico.
Officials and industry experts have also publicly voiced their frustration. The Press Register reported this month that the government had failed to follow up on a 1994 response plan designed specifically for an incident such as the Deepwater Horizon spill which started over 48 days ago. The"In-Situ Burn" plan called for immediate use of fire booms, which, if deployed as planned, could have contained up to 95 percent of the oil spill. However, the federal government did not have a single fire boom on hand when the spill occurred. After scrambling to purchase the one unit in stock in the U.S. and turning to foreign governments to borrow the remaining required booms, the government finally conducted a test burn a week after the spill.
"Now, people are asking a very good question: If we can't trust the government to follow up on an emergency response plan created 16 years ago, how can we trust them to get us food, water and medical attention within days of a hurricane, tornado, earthquake or terrorist attack?" says Michaud. "I think the logical conclusion that many are coming up with is that you can't. FEMA [Federal Emergency Management Agency] does important work, but they can't be everywhere all the time."
In terms of public perception, the hallmark bureaucratic inefficiencies extend to the federal government's disaster preparedness. The troublesome mismanagement of the Hurricane Katrina effort prompted the Department of Homeland Security (DHS) to investigate FEMA's preparedness for the next catastrophic disaster. In March 2008, the DHS released a report that found that the Agency had "made progress in many areas related to disaster preparedness, but that generally FEMA was not fully prepared for a catastrophic disaster." Overall, the DHS determined that FEMA had made only moderate progress in five of the nine key areas for preparedness and had made substantial progress in none.
The pace of government response to disasters is further slowed due to the necessary process of escalation that must take place. Local fire, police and medical responders are dispatched first and must undergo procedural duties to determine which department has authority. If the magnitude of the situation exceeds the capabilities of local authorities, assistance is sought from regional response centers, who in turn alert the state level and the governor's office. The governor must then request a preliminary damage assessment by the DHS, which will determine if the situation merits a recommendation to the President of the U.S. to declare a state of emergency. Only then will federal aid reach the site of the disaster. This process can take hours or even days. Because of the time that can elapse before emergency responders reach victims, FEMA and Red Cross recommend that families stock enough emergency water to last for two weeks in addition to emergency food, first aid kits and other emergency survival essentials.
About Survival-Goods.com
Founded in 2006, Survival-Goods.com provides disaster preparedness and emergency kits to families, local emergency preparedness teams and disaster relief workers throughout North America and beyond. In addition to providing bulk rates and discounts on complete emergency kits approved by the Department of Homeland Security, Survival-Goods.com also allows customers to build their own emergency survival kits based on their needs. The site is also a source of informative articles, guides and resources to help individuals create emergency preparedness plans for their homes, businesses and communities.
Contact:
David Michaud
http://www.Survival-Goods.com
(303) 747-6917
# # #