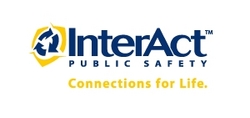 In emergency situations, it's all about providing the fastest, most appropriate response
Guwahati, India (PRWEB) June 15, 2009
InterAct Public Safety Solutions Pvt Ltd, a subsidiary of U.S.-based InterAct Public Safety, a leading provider of safety and security software used by government agencies as well as private sector businesses, announces that the Guwahati Police Department in Assam, India is now equipped with highly functional computer aided dispatch (CAD), geographic information system (GIS), and automatic vehicle location (AVL) systems that greatly enhance their ability to respond to emergency situations.
InterAct has installed:

InterActCAD, an extremely user-friendly CAD system that guides dispatchers in quickly determining the most appropriate response to incidents
InterActGIS, which automatically pinpoints the caller's location on a digital map right in the CAD system
InterActAVL, which allows more than 30 patrol cars to be tracked in real time so that dispatchers can identify and dispatch the closest officer to an incident
A new state-of-the-art voice over IP (VoIP) phone system that triples the call capacity of the dispatch center
From the moment a call comes in, all actions are tracked through the seamless InterAct system. Dispatchers can automatically see the caller's location, and follow intuitive menus to choose the best response. They can even see all previous incidents reported from that phone number, and alert officers to potentially dangerous situations they may encounter such as a person with a history of violence living in the household.
In addition, dispatchers can clearly see all current incidents and units in the field on a giant map display. This frees them to make the most efficient use of available field resources. As officers are en route to a scene, the GIS system provides pinpoint accuracy, as well as key landmarks such as roads, railway lines, buildings, locality, and road intersections to ensure that they're headed to the exact right location.
"In emergency situations, it's all about providing the fastest, most appropriate response," said a member of the Guwahati Police Department. "InterAct's seamless software vastly improves communication and collaboration among dispatchers and officers, and gives us the instantaneous data we need to swiftly respond with the best decisions possible. We're exceptionally pleased that this is helping us to improve officer and public safety."
As officers head to the scene, the AVL system allows dispatchers to track their motions live through GPS and satellite imagery. By keeping in direct contact with responding units, dispatchers can reassure the caller of the emergency response status, and can be instantly alerted if an officer runs into trouble.
The entire incident, from the initial call through incident closure, is automatically recorded in InterActCAD, and is tagged for easy retrieval. The department can review this data to find ways to continually improve its emergency response procedures, and can share it with the courts should a criminal proceeding occur as a result of an incident.
"Like many large cities, Guwahati was seeking ways to improve law enforcement and emergency response," said Andrew J. "Flip" Filipowski, executive chairman and chief executive officer of InterAct Public Safety. "It's very rewarding to see the many benefits the city is gaining in improved dispatch efficiency, faster response times, and ultimately enhanced public safety."
About InterAct Public Safety
InterAct Public Safety makes Connections for Life™ providing both stand-alone and fully integrated mission-critical public safety and homeland security systems and products. As the pioneers of the first three-screen E911 system 20 years ago, InterAct's passion for innovation is leading the way to Next Generation telephony, dispatch, records management, and mobile data systems. Founded in 1975, InterAct Public Safety continues to extend the definition of public safety with unique applications like intelligent digital video surveillance, alert notification and crisis management systems. InterAct makes it possible for first responders from private, state, local and national agencies to decrease response times and increase their effectiveness in the communities they serve. InterAct is an ISO 9001:2000 certified company.
For more information, please visit http://www.interact911.com.
###