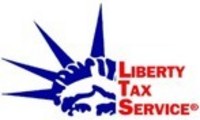 It's important for taxpayers to analyze these late-breaking changes, and take advantage of some of them before the end of 2008
(Vocus) October 10, 2008
Virginia Beach, VA -- Over 100 tax changes to the IRS tax code will go into effect with the recently passed $700 billion Emergency Economic Stabilization Act of 2008. Individual taxpayers will benefit from some measures immediately, according to Liberty Tax Service.
"It's important for taxpayers to analyze these late-breaking changes, and take advantage of some of them before the end of 2008," said John Hewitt, CEO of Liberty Tax Service.
Some of the highlights for 2008 and 2009 include:
Extended Tax Relief for Some Financially Distressed Homeowners
Homeowners experiencing "short sales" and foreclosures will get an extended break for "debt-forgiveness" tax consequences. Instead of treating cancellation of debt as taxable income on the foreclosure of a principle home, no taxes will be levied on discharges of indebtedness of up to $2 million dollars for married taxpayers filing jointly and of up to $1 million dollars for a married taxpayer filing a separate return through tax year 2012.
Another Year of AMT Relief for Millions of Americans
An AMT "patch" for 2008 will prevent the Alternative Minimum Tax from applying to millions of middle-class Americans and increasing their taxes. This legislation sets AMT exemption amounts of $69,950 for married couples filing jointly; $46,200 for single taxpayers and those filing as head of household; and $34,975 for married taxpayers filing a separate return. Now taxpayers will be able to claim nonrefundable personal credits such as dependent care and education credits to reduce their AMT tax liability.
Child Tax Credit:
For 2008, the child tax credit is refundable to the extent of 15 percent of the taxpayer's earned income in excess of approximately $12,050. Under the new law, the earned income floor falls to $8,500.
"Extender" Tax Measures Will Continue Through 2009
The tuition and fees deduction will continue to be available to eligible taxpayers to deduct up to $4,000 for qualified higher education expenses for themselves or immediate family members.
Taxpayers will continue to have the option to deduct their state and local sales taxes instead of state and local income taxes when they itemize. This option is especially beneficial to taxpayers living in states which have no state income tax.
The educator expenses deduction for teachers and other qualifying educators is extended for tax years 2008 and 2009. They can continue to deduct up to $250 a year for out-of-pocket expenses paid for classroom supplies whether they itemize or not.
Tax-Free Distributions from IRAs for Charitable Purposes
Taxpayers can again make tax-free distributions from IRAs for charitable purposes through December 31, 2009. This charitable contribution option had expired January 1, 2008. The maximum contribution limit for 2008 and 2009 is $100,000.
Real Estate Tax Deduction for Non-itemizers Extended
Homeowners who are not able to itemize deductions can deduct their real estate taxes as an additional standard deduction of up to $500 ($1,000 if MFJ) for tax years 2008 and 2009.
Residential Energy Efficient Property Credit Available Again in 2009
Certain energy efficient home improvements such as windows, insulation materials and other property placed in service during 2009 can yield a credit of up to $500. The residential energy credit may offer a tax break on a 2009 return if all installation is done and/or work was completed in 2009. Residential energy credits apply to homes, houseboats, mobile homes, condominiums, and qualifying manufactured homes. This credit expired at the end of 2007 and is not available for 2008.
About Liberty Tax Service:
Liberty Tax Service is the fastest growing retail tax preparation company in the industry's history. Founded in 1997 by CEO John T. Hewitt, a pioneer in the tax industry, Liberty Tax Service (http://www.libertytax.com) has prepared over 6,000,000 individual income tax returns and currently operates over 2,700 offices throughout the United States and Canada.
Liberty Tax Service provides computerized income tax preparation, electronic filing, and refund anticipation loans. With an emphasis on customer service including audit assistance, a money back guarantee and free tax return checking, Liberty Tax Service is well known for its strong commitment to its client base.
With 39 years of tax industry experience, Hewitt stands as the most experienced CEO in the tax preparation business, having also founded Jackson Hewitt Tax Service (NYSE: JTX).
Liberty Tax Service : John Hewitt is available for interview. Contact Martha O'Gorman, LTSChief Marketing Officer at (800) 790-3863 ext. 8022 or by e-mail at martha.ogorman@libtax.com or mediainquiry@libtax.com.
###