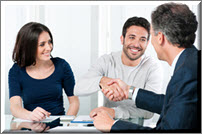 Boston, MA (PRWEB) October 31, 2012
ScreeningIntelligence.com offers its clients the information they need in order to make informed employment screening decisions about their businesses. The company has enhanced its website to provide more resources and better ways of communicating with its customers. The website is designed for human resource professionals looking to find the perfect hire for their company or parents looking to hire a safe and reliable caregiver for their child. ScreeningIntelligence.com offers information needed in order to get the most out of background checks and the employment screening process.
ScreeningIntelligence.com provides its clients with the detailed information about its products and services, and has also released a new section of the site that offers clients free resources about background checks. Resources listed on the free resources webpage include the Free Annual Credit Report, via AnnualCreditReport.com, a link to the Free National Sex Offender Registry, and the Free County Name ZIP Code Lookup via Zipinfo.com.
Many of these resources are a great starting point for anyone interested in doing their own research about a potential job candidate or for tenant screening. However, to do a full background screen on a person, it is important to rely upon the professionals. Screening Intelligence has access to a variety of trusted sources that will get you the information you need to know in order to make a decision that you are comfortable with in the end.
For customers who want to know more about what Screening Intelligence does and the processes they use, it has launched an updated Frequently Asked Questions page. This page answers many common questions ranging from basics about the order, such as the general timeline or fees, to more complicated questions, such as what information is necessary in order to conduct a proper background check on a potential candidate. Information about permissible purpose and fees are also available on this page, which many clients find useful when researching their background screening and employment screening options.
Criminal background checks and employment screening are hot topics today and continue to make headlines. The ScreeningIntelligence.com website lists the most recent news items about this industry in order to keep customers informed and alert. In addition, the company also provides its most recent press releases to list all that is new and exciting at Screening Intelligence.
Screening Intelligence recognized that many of its customers want to communicate in a variety of different ways and it has launched a full-scale social media campaign. It is attempting to reach out to clients on the most popular and widely used social networks. The Stay Connected page offers clients links to social media sites, including Facebook, Google+, Pinterest, Flickr, Tumblr, SlideShare, Twitter, YouTube and WordPress.
Screening Intelligence knows how important it is to provide its customers with accurate information before they even place a background screening order. You will find the newly renovated and updated website to be well-rounded, allowing all customers' access to the best resources in the employment screening industry. For more information visit ScreeningIntelligence.com.
About ScreeningIntelligence.com
ScreeningIntelligence.com provides accurate and affordable background check solutions to help employers make informed pre-employment screening decisions. County criminal data is retrieved from thousands of local and county courts in all 50 U.S. States. Pre-employment screening and tenant screening service include: comprehensive criminal background checks, federal background checks, county background checks, sex offender registry search, instant national eviction checks, and social security traces.