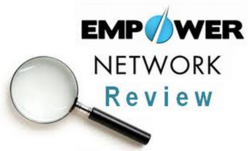 Houston, TX (PRWEB) February 13, 2013
Founded in 2011 by David Sharpe and David Wood, the Empower Network that uses core products like training materials and programs that allow aspiring business owners to learn the ropes and become successful in their ventures instead of services and products has caught the attention of GentlemensUniversity.com's Stan Stevenson, prompting an investigative Empower Network review.
"The key to having a successful venture in the internet is exposure and the right content. This is exactly what Empower Network offers its members – a blog where they can promote their products and the necessary training needed to drive sales and traffic to that site," reports Stevenson of http://GentlemensUniversity.com. "Due to this approach, a lot of people find the EN opportunity more appealing than most ventures in the market these days, and proof is the volume of sales made by the company through its affiliates within just a year of its launch. At present, Empower Network has reportedly paid over 20 million dollars in commissions and residual incomes to its members."
At present, there are 5 training packages that Empower Network affiliates can take advantage of in order to be entitled to commissions and residual incomes. A basic membership costs $25 a month, and this pays for the blogging platform as well as a series of training videos and materials that one can use to start their own online business venture. The second package, called the Inner Circle Mastermind costs $100 a month and provides access to audio lessons from the cream of the crop in the Empower Network. These lessons will often include advice, tips, and various marketing strategies that they themselves have used to achieve success in their own right. The third training package on the other hand is called the Costa Rica Mastermind Intensive and goes for a one-off payment of $497. Then there's the $15k Formula ($997) and the Master's Retreat ($3000) that includes video training from both of the founders.
"People who join Empower Network are given access to a viral blogging platform that is optimized to rank in Google quickly and can be used for any business venture in mind," says Stevenson. "One can sell their own products just like a normal business website, but the kicker is in the training and commissions that can be generated by encouraging others to undergo the same training and have the same access to the online blogging platform provided to EN affiliates."
"The obvious advantage of Empower Network is that everyone can do it regardless of internet marketing experience. Because the training and resources you need will be provided to you, you will not have such a difficult time setting your own online business through the blogging platform. Whether you are a rookie or a seasoned veteran in the online marketing industry, this type of opportunity can certainly work for you. Although there are recurring costs that you have to take into consideration, the potential of earning a 4-6 figure income is quite high as long as you put in some effort to make it work."
Those wishing to try the Empower Network Opportunity, or for more information, click here.
To access a comprehensive Empower Network review, visit http://gentlemensuniversity.com/empower-network-review