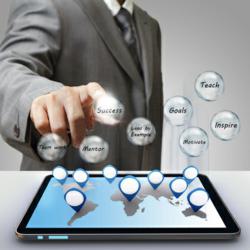 With practice owners making medical billing and coding a priority, physical therapy management can be more productive and profitable for everyone.
Denville, NJ (PRWEB) May 11, 2013
Medical billing is the process of submitting claims to insurance companies in order to receive payment for services provided to a patient by a healthcare provider.
"As simple as it sounds, medical billing and coding errors, mistakes, oversights and insufficient coding represent the most costly problems that physical therapy practices face, resulting in the loss of thousands of dollars in revenue each year," licensed physical therapist and private practice marketing expert, Nitin Chhoda said.
He recently shared the following in his website so that physical therapy practices can submit claims accurately and avoid unnecessary mistakes to their medical billing process. Some of the most common medical billing errors are due to the following issues:

Unbilled processes - Using outdated codes and not coding for a multiple diagnosis, plus the potential for illegible handwriting are always a problem and if the writing can't be read, it can be deemed unbillable. Utilizing an EMR will eliminate such problems.
Failure to bill for procedures - According to Chhoda, failure to bill for ancillary services such as, medications and supplies dispensed in the office, along with x-rays and lab work that was performed, are just some of the ways that therapists miss out on revenue from work that is performed
Up and down coding - Medical billing for services at a higher level than documentation supports is embarrassing in the extreme. Many clinicians choose to down-code, hoping to avoid the specter of an audit, and only succeed in cheating themselves of valuable reimbursements.
While mistakes are always possible, the implementation of a correct medical billing with the use of EMR will greatly reduce the number of errors, mistakes or denials which is good for the financial health of any clinic. With practice owners making medical billing and coding a priority, physical therapy business can be more productive and profitable.
Chhoda's office can be reached by phone at 201-535-4475. For more information, visit the website at http://www.emrnews.com.
ABOUT NITIN CHHODA
Nitin Chhoda PT, DPT is a licensed physical therapist, a certified strength and conditioning specialist and an entrepreneur. He is the author of "Physical Therapy Marketing For The New Economy" and "Marketing for Physical Therapy Clinics" and is a prolific speaker, writer and creator of products and systems to streamline medical billing and coding, electronic medical records, health care practice management and marketing to increase referrals. He has been featured in numerous industry magazines, major radio and broadcast media, and is the founder of Referral Ignition training systems and the annual Private Practice Summit. Chhoda speaks extensively throughout the U.S., Canada and Asia. He is also the creator of the Therapy Newsletter and Clinical Contact, both web-based services to help private practices improve communication with patients, delivery better quality of care and boost patient retention.