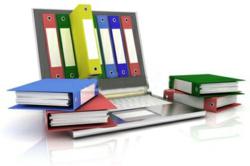 EMRs are valuable tools for managing every facet of patient care, marketing clinics and ensuring cash flow, while creating long-term patient relationships.
Denville, NJ (PRWEB) March 03, 2013
"Treating and educating patients, monitoring reimbursements, marketing their clinic, and maintaining ongoing training takes an enormous amount of time, energy and expense," said Chhoda. "An EMR provides the means to do all those things and more."
Healthcare management for patients begins the moment they contact a clinician and can last for years into the future. Forms, health histories and insurance information must be gathered and Chhoda said the most expedient way to collect the data is with an EMR. He said the systems provide the means to manage every aspect of patient care, from prescribing the best treatments based on insurance coverage to ensuring reimbursements are received in a timely manner.
Chhoda gave the following as the top 10 ways an EMR benefits healthcare management.
1. Essential forms can be presented for completion online;
2. Insurance information can be verified before clients arrive at the office;
3. Patients can view test results and request prescription refills through an EMR from the comfort of home, eliminating the need for time-consuming office visits;
4. EMRs allow clinicians to communicate with clients through multiple methods that includes email, phone, and voice and text messages to remind them of appointments and balances due;
5. Patients can make one-time or recurring payments online using their debit, credit or bank accounts;
6. Therapists can interact quickly with labs, hospitals, pharmacies and other facilities to schedule procedures or consult with the patient's other medical providers;
7. EMRs allow therapists to assemble effective and creative treatment plans within the limitations of the patient's insurance coverage;
8. Same day coding and billing can be submitted individually or as a batch to facilitate quicker reimbursements;
9. Ongoing training and education can be completed online;
10. An EMR provides tools to conduct, target and monitor marketing efforts.
Chhoda's new insights offer physical therapists with compelling reasons for utilizing an EMR to its fullest extent. EMRs are valuable tools for managing every facet of patient care, marketing clinics and ensuring cash flow, while creating long-term patient relationships.
Chhoda's office can be reached by phone at 201-535-4475. For more information, visit the website at http://www.emrnews.com.
ABOUT NITIN CHHODA
Nitin Chhoda PT, DPT is a licensed physical therapist, a certified strength and conditioning specialist and an entrepreneur. He is the author of "Physical Therapy Marketing For The New Economy" and "Marketing for Physical Therapy Clinics" and is a prolific speaker, writer and creator of products and systems to streamline medical billing and coding, electronic medical records, health care practice management and marketing to increase referrals. He has been featured in numerous industry magazines, major radio and broadcast media, and is the founder of Referral Ignition training systems and the annual Private Practice Summit. Chhoda speaks extensively throughout the U.S., Canada and Asia. He is also the creator of the Therapy Newsletter and Clinical Contact, both web-based services to help private practices improve communication with patients, delivery better quality of care and boost patient retention.