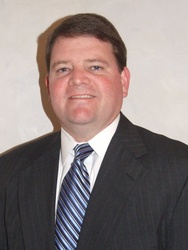 We are fortunate to have Rick as part of our leadership team at Enaxis. Not only is he one of best in the areas he focuses on, he is extremely easy to work with. As a partner in the firm, he will represent the Enaxis brand and values very well
Houston, TX (PRWEB) December 8, 2008
Enaxis Consulting, the premiere provider of management consulting, outsourcing advisory, and technology advisory services, announced the appointment of Rick Snell to partner.
At Enaxis, Rick has been instrumental in growing the firm across many of Houston's vertical markets. Besides client acquisition and growth, Rick has been a key contributor in firm operations and talent management while leading the Business Technology Consulting Practice.
"We are fortunate to have Rick as part of our leadership team at Enaxis. Not only is he one of best in the areas he focuses on, he is extremely easy to work with. As a partner in the firm, he will represent the Enaxis brand and values very well," states Dhiren Shethia, Co-founder and Managing Partner at Enaxis Consulting.
Rick's career has spanned across global service providers and Fortune 500 companies. He started his career at IBM and has worked for MCI, PriceWaterhouseCoopers, Enron and Hexion Chemicals. The leadership and management skills Rick has learned during his already successful career will position him for his next phase as a partner at Enaxis Consulting.
"We are excited to announce Rick's entry into partnership at Enaxis Consulting. He has been instrumental in the success of the firm over the past few years. Rick has been a consummate team member who has helped everybody else around him become better consultants," explains Jonas Georgsson, Co-founder and Managing Partner at Enaxis Consulting.
Enaxis Consulting and its family of clients and consultants congratulate Rick on his promotion to partner and look forward to the leadership and continued growth he will provide to the firm in his new role.
About Enaxis Consulting:
Enaxis Consulting is the premier provider of management consulting and technology advisory services to Fortune 500 clients across various industries. Enaxis Consulting's primary client offerings include management consulting, outsourcing advisory services, and business technology consulting. Enaxis Consulting drives successful outcomes using a simplified, structured methodology coupled with proven rigor and depth of experience.
For more information, please visit http://www.EnaxisConsulting.com.
###