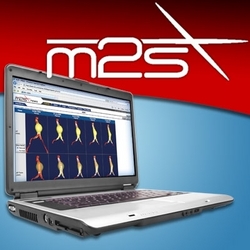 As a company that has embraced technological advances and combined them with medical imaging to provide vascular surgeons with powerful informational tools, we are pleased to be part of the AVA's mission to further advance treatments for people suffering from vascular disease all over the world
West Lebanon, NH (PRWEB) February 12, 2009
M2S, Inc., a global provider of image management services for endovascular imaging and medical device clinical trials announced that it has made a contribution to the Open the Pathway campaign of the American Vascular Association (AVA). Open the Pathway is an initiative that was established to improve vascular health. M2S has a long-term commitment to vascular treatment planning, post-operative patient outcomes and medical data registries. With their contribution, M2S will hold a seat on the Industry Advisory Council, where members of the vascular medicine community come together to discuss critical topics facing the industry.
Open the Pathway was launched in July 2008 by the AVA as a fundraising effort uniting vascular surgeons and corporate partners in generating vital resources for education and research. Its mission is to ensure quality patient care through the discovery of new and safer methods to treat vascular disease. The M2S contribution helps support research conducted by vascular surgeons and keeps the specialty of vascular surgery current and in the forefront of a world where technologies and medicines are constantly changing.
"As a company that has embraced technological advances and combined them with medical imaging to provide vascular surgeons with powerful informational tools, we are pleased to be part of the AVA's mission to further advance treatments for people suffering from vascular disease all over the world," M2S CEO Wes Chapman said.
About the American Vascular Association:
AVA is the charitable foundation of the Society for Vascular Surgery (SVS), a not-for-profit society that seeks to advance excellence and innovation in vascular health through education, advocacy, research and public awareness. SVS is the national advocate for 2,700 vascular surgeons dedicated to the prevention and cure of vascular disease. For more information visit the SVS website at http://www.VascularWeb.org.
About M2S, Inc.:
M2S provides 3-D endovascular imaging and data management services for endovascular treatment planning and clinical trials. It is the leading provider of AAA and TAA Treatment Planning utilizing its Preview® Software/Services and its PEMS® (Patient Endovascular Management Services) registry for the vascular surgery field. M2S develops and maintains custom image and medical data registry products for industry and clinical medicine.
M2S has been a supporter of the SVS over the past several years participating in SVS' Vascular Annual Meeting® and other SVS related programs. For more on M2S, visit http://www.m2s.com.
###