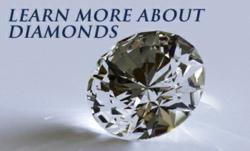 Los Angeles, California (PRWEB) May 21, 2013
Diamond wholesale Gem Dynasty announces that it is offering one of the lowest rates on wholesales diamonds, engagement rings and loose diamonds in Los Angeles.
With over 33 years of experience in the diamond trading industry, Gem Dynasty offers low rates on quality wholesale diamonds, loose diamonds, and engagement rings in Los Angeles. As Marilyn Monroe once sang, "Diamonds are a girl's best friend." As cliché as the saying may be, it rings true in the hearts and minds of women worldwide, hiking up the demand for quality and affordable diamonds.
Buyers now have a reliable and trustworthy outlet from which to purchase all their diamonds from as Gem Dynasty offers buyers everything from loose diamonds to wholesale diamonds to engagement rings.
1. Fair price
Many buyers may be skeptical about purchasing wholesale or loose diamonds but Gem Dynasty's certified gemologists price diamonds based on the diamond's cut, color, carat and clarity. Additionally, all diamonds adhere to the Gemological Institute of America (GIA) standards and are evaluated based on the current market value of diamonds. Gem Dynasty is also a member of the Rappaport Services, Polygon and Internet Diamond Exchange (INDEX), allowing them to access the latest information that affects the diamond market, giving buyers the chance to purchase diamonds at lower rates than those offered through more conventional outlets.
2. Authentic diamonds
Unless the buyer is an expert on diamonds, it can be hard to tell if the diamond he or she intends to purchase is genuine or not. However, buyers can rest assured that all diamonds- be they wholesale diamonds, engagement rings or loose diamonds- sold by Gem Dynasty come with a certificate that proves the diamond's worth. Gem Dynasty works closely with GIA and the American Gem Society Laboratories (AGSL), two renown organizations that offer an unbiased and professional examination of all diamonds on sale. Additionally, Gem Dynasty's slew of diamond professionals adhere to the highest of standards as quality and customer satisfaction are highly prized by the company.
3. Viewing the diamond in person
Because Gem Dynasty is based in Los Angeles, this may pose as a setback to buyers who do not live in the region. If possible, buyers are encouraged to visit the store and purchase the diamond in person. If the buyer lives overseas, Gem Dynasty has a solution to that as the buyer can choose the diamond he or she desires online and have it safely and expressly shipped to anywhere in the world. Should the diamond not live up to the buyer's expectations, Gem Dynasty offers a fair 30-day return policy. Before making a purchase, long-distance buyers are also encouraged to review as many photos as possible check up on the diamond's certifications and reports, and to ask as many questions as they like. Also note that all shipping and insurance charges will depend on the buyer's location as well as the purchase value.
To learn more about Gem Dynasty's collection on wholesale diamonds, loose diamonds, and engagement rings Los Angeles area, make an appointment to speak to a jewel professional by calling 1-877-623-9494 or emailing info(at)losangelesdiamondseller(dot)com.