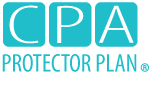 Program Manager, Lindsey Ahles notes that Not only are effective engagement letters a proactive way to manage risk in your practice, but when actively used may also earn you premium savings on your Accountants Professional Liability insurance.
Tampa, FL (PRWEB) March 05, 2013
Although no single engagement letter is appropriate in every situation, there are key terms and conditions that can be added to almost every engagement letter to protect you, your firm and your bottom line. An effective engagement letter clearly outlines the scope of the engagement, provides tools for resolving disputes and includes steps to avoid unnecessary expense.
CPA Protector Plan has collaborated with Wilson Elser, Moskowitz, Edelman & Dicker LLP, a leading law firm specializing in the representation of CPAs, to bring a variety of risk control information to our insureds; helplines, case studies, live seminars, and of course sample engagement letters as well as engagement letter review. In fact, in a recent risk management article, Benjamin Tulis, Esq., of Wilson Elser, Moskowitz, Edelman & Dicker LLP offers various suggestions and sample wording CPAs can utilize in drafting an effective firm engagement letter. Some of these discussion points include:

Setting reasonable and realistic expectations by clearly defining the scope of the engagement; letters should specifically address fraud prevention and embezzlement discovery
Limiting liability and costs through specific verbiage that limits the time period during which a client can bring an errors and omission claim
Fee Resolution; expediting your bill collection process by clearly outlining the payment system and procedures
Dispute Resolution; in case of conflict, the letter should define the dispute resolution process to be initiated and followed
Taking the time to draft an effective engagement letter can protect an accounting firm from expending time and money in the future. An engagement letter is a CPA's greatest defense and should be treated as such.
The CPA Protector Plan specializes in providing attractively priced, comprehensive Professional Liability Insurance to small and mid-sized CPA owned accounting firms nationwide. Coverage is provided on a claims-made basis and designed to meet the needs of firms offering either traditional accounting services or multi-dimensional professional services.
CPA Protector Plan is administered by B&B Protector Plans, Inc.
B&B Protector Plans, Inc. is a wholly-owned subsidiary of Brown & Brown, Inc. and part of Brown & Brown's Professional Programs Division. Brown & Brown's Professional Programs is a national administrator of property and casualty insurance solutions for professionals. Its reputation for innovation and client service is based on a 40 year history of meeting the complex needs of professionals including CPA's and lawyers, as well as those in allied healthcare including dentists, physicians and optometrists; protecting their practices from the risk of financial loss.
B&B Professional Programs has a 40 year history of meeting the complex malpractice and insurance needs of dentists, lawyers, optometrists and other professionals in protecting their practices from risk of financial loss.