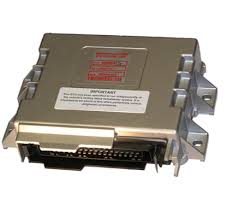 The elements for controlling engine torque, startup and other factors are controlled by engine modules.
Midland, Texas (PRWEB) June 14, 2013
Control systems for automobiles are now used to regulate many of the functions that drivers depend on the most during vehicle operation. Replacements for these units are now part of the online inventory listed by the AutoProsUSA.com company. A supply of engine control unit replacement inventory is now offered for reduced prices online at http://autoprosusa.com/engine-control-module. This pricing has been arranged for all Internet sales to provide better opportunities for vehicle owners to reduce pricing for an ECU unit. These units are currently designed to fit into cars, sport utility vehicles and pickup trucks.
Most electronic controls built for automobiles are split between engines, transmissions and body units. The elements for controlling engine torque, startup and other factors are controlled by engine modules. The transmission and body modules help to complete the entire control system for vehicles produced after 1988.
The inclusion of the engine module units at the Auto Pros USA website is designed to make searching easier to find replacements for imported and domestically produced vehicles. These preowned units are OEM pullouts from gently used vehicles that are sourced through secondary suppliers in the U.S. to provide higher quality components to consumers for installation.
Purchasing electronic control units for vehicles can come with a level of risk when purchased online. Sellers unable to verify the programming and quality of a module before sale could contribute to installation issues for consumers.
One way that is now used by the AutoProsUSA.com company to prevent installation problems is by purchasing units with no software glitches or issues that could prevent a standard installation. The distribution partners now supplying each ECU ensures that proper inspections are provided prior to the actual fulfillment process for each consumer order.
The control module inclusions in the company database are part of electronics systems upgrades started in the spring of this year. The transmission module inventory was the first to receive the benefits of the better supply network available. These units can be searched online at http://autoprosusa.com/transmission-control-modules-for-sale and the same pricing structures for ECU controls are now in place for these units. Buyers unable to find these types of modules through local or regional retailers are now expected to benefit from the inventory levels as well as lowered pricing for each purchase online.
About AutoProsUSA.com
The AutoProsUSA.com company promotes its growing catalog of used auto parts to the public by its easy to navigate website. This company works in combination with auto parts supply companies to build a better inventory of secondary market parts available for distribution in the U.S. The pricing that is generated from the company database online comes from multiple suppliers able to compete for the best pricing possible for consumers. The AutoProsUSA.com company updates the listings of parts inside its database as a trusted way to keep information accurate. The import and domestic parts rotate on a regular basis as more vintage parts or those for late model vehicles are added.