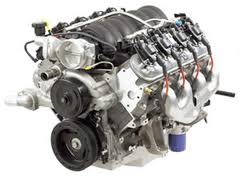 The new lower pricing that has been announced is expected to provide resources that secondary market buyers require.
San Francisco, CA (PRWEB) March 09, 2013
New engine manufacturing takes place in automaker facilities each day of the year in North America. A smaller and more focused section of engine rebuilding takes place on the secondary engines market. The http://rebuiltengines.co company has now reduced its engine rebuild cost for all buyers.
These new measures have helped to lower the final production cost for each engine type. The reductions in price have now resulted in an immediate decrease in the sale price for foreign and domestic builds produced daily by this company.
Replacing a motor inside a vehicle can be one of the largest expenses a driver can make. The warranties commonly attached with a new motor typically cover a new replacement within a specified mileage range. Owners of used vehicles normally must find a replacement company able to complete the installation.
The new lower pricing that has been announced is expected to provide resources that secondary market buyers require. The engine discounts now applied are designed to provide more affordable Ford, Chevy, Dodge, Chrysler, Plymouth and import engine types.
Telephone quotation processing has been a part of the RebuiltEngines.co company since its launch online. Engine professionals personally assist customers who require information before purchases are made. While this system has remained popular, the ability to provide online quotations is now possible.
A new price distribution tool is now installed on the company website. This tool is now capable of distributing warranty information, price quotes and other details typically provided during a telephone quotation. This new way of receiving pricing is a first for this company.
The launch of the company website last year has provided better resources for buyers. A new quote system, new pages and updated warranty program has been announced recently. New upgrades are scheduled for the remaining months of this year during peak engine ordering times.
The entire company strategy of streamlining engine pricing, distribution and delivery is frequently monitored for ways to increase efficiency. The company announcement for the launch of the website can be located at http://www.prweb.com/releases/rebuilt-engines-for-sale/remanufactured-engines/prweb10194548.htm
About Rebuilt Engines Co.
The Rebuilt Engines Co. custom builds motors from most North American and European automakers. This company builds and distributes these motors directly to automotive industry buyers and owners of vehicles. The low price structure in place for all customer sales has helped build the reputation of this company as an affordable engine resource. Warranty programs have recently been announced to provide additional customer protection for each engine. The Rebuilt Engines Co. has hired a complete team of specialists to handle each build as well as each customer sale individually.