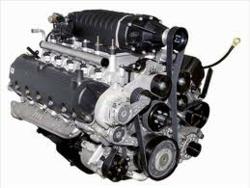 This new guarantee ensures orders are processed the same day as ordered to avoid shipment delays.
Chicago, Illinois (PRWEB) March 20, 2013
Replacement auto parts are bought and sold online each day and result in thousands of transactions. The ability to locate in stock auto parts is a struggle for some buyers. The GotEngines.com company is now providing a no cost shipping incentive for its in stock engines and transmissions for sale online. Details about the offers for free shipping can be found online at at gotengines.com.
This company frequently announces incentives for customers using its online resource center to purchase a used automobile, truck and SUV parts.
Installation schedules are important to the secondary automobile industry. Many mechanics and body shops depend on timely delivery of auto parts and accessories after orders are placed. Disruptions can and do happen during shipments of larger items like engines and transmissions.
The new offer online for the elimination of shipment prices comes with a freight guarantee with each shipment. This new guarantee ensures orders are processed the same day as ordered to avoid shipment delays.
Warranty protection is one element frequently left out of used automobile parts orders. The trade-off of a low price versus long-term coverage is one that some buyers cannot avoid. The Got Engines company is a leading preowned seller of automobile parts online. This company has now made changes to this policy for warranties to better serve all buyers.
This company is now able to offer a two-year warranty coverage plan for most inventory in stock. This coverage applies to the foreign and domestic portions of the company inventory offered for sale online.
The shipment incentive program now in place at this company is in response to inventory changes made recently. Engines for the Jeep series of vehicles have been added since the beginning of this year. A news announcement for these changes can be obtained at http://www.prweb.com/releases/used-jeep-engines/used-engines/prweb10324797.htm.
The arrival of these Chrysler produced motors has helped this company to offer different engine types in the Jeep series to buyers in North America. Additions to the Dodge inventory are expected to be announced later in the year.
About Got Engines
The Got Engines company provides automobile engines and transmissions for buyers online. This company is one of few discounting its preowned auto parts for vehicle owners and trade industry clients at the same percentages. Generous warranty protection is now provided with all sales processed by this company. Since its 2007 launch, Got Engines has been one alternative buyers use on the Internet to find hard to locate parts for cars, trucks and SUVs. The low pricing and free shipment incentives currently applied to the company inventory are helping to build more online sales in 2013.