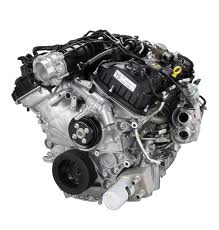 Without a source of information, a person can make mistakes or pay high prices for a used, rebuilt or new engine for sale.
Seattle, Washington (PRWEB) June 29, 2012
Engines for sale are listed just about every hour of the day and most people are unaware that it happens. Automotive supply companies buy and sell engines in every U.S. state and use the Internet as the intermediary to do it. One retailer is bringing its successful offline business to the Internet for the first time in hopes of reaching consumers searching for cheap engine prices. Engines for Sale sells Ford, Chevrolet, Dodge, JDM, Chrysler and Jeep motors to salvage yards and junkyards offline. In an effort to reach the consumer market, this retailer is now lowering its prices to compete directly with some of the largest engine sellers online. The launch of the website, http://www.enginesforsale.org, will be used as the main source of information and point of contact for businesses and individuals that want to buy engines from major automakers at low Internet-only prices.
The average person might be confused when searching for an engine to buy online. Automotive dealerships and engine sellers rarely give out helpful information that can be useful to someone with no engine buying experience. When an automobile breaks down or is in a collision, most people leave the process of engine buying up to an automotive service center or warranty company to find a suitable replacement. For owners of used vehicles without a warranty, finding an engine for a Ford, Chevy, Dodge or Chrysler vehicle could prove challenging.
"People can be disappointed when searching for a quality engine on the Internet," said Jerry Conley, Marketing Consultant for EnginesforSale.org. "Without a source of information, a person can make mistakes or pay high prices for a used, rebuilt or new engine for sale," Conley added.
A preowned engine is one that is gently used or that has been certified by a used engine seller to be in good condition. A replacement engine is not something that is in stock at a local auto parts supply shop or can be purchased from a car dealership. Large portions of used engines are distributed by engine dealers to salvage companies, junkyards and centers that perform warranty work for insurance companies. Some dealers do not sell engines to the public and require a trade business license for company accounts.
One way that EnginesforSale.org is differentiating its website from average sellers is by opening the doors of its warehouse to average people. The ability to sell engines directly to the public is one of the trends that have happened since the auto industry slowdown in 2008. More offline sellers like http://www.enginesforsale.org/ford/used-ford-engines-sale that once sold to offline business are creating Internet companies to sell engines at once protected trade discounts to consumers.
About Engines for Sale
As one of the top offline used engine retailers, EnginesforSale.org has now launched its Internet presence to take on major Internet engine sellers. What started with a single warehouse location in 2010 and a small staff has now grown into a national engine company. On any given day, salvage companies or junkyards order engines in quantity that are shipped to every U.S. state. The opening of the EnginesforSale.org website is designed to reach new customers that want cheaper prices for Ford, Chevy, Dodge, Chrysler and Jeep engines online.