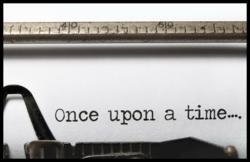 I am proud to be a part of this industry and am pleased to have the opportunity to give a voice to would-be writers who were simply sitting on manuscripts that the reading public has a right to have access to.
Baltimore, Maryland (PRWEB) January 14, 2013
The digital age has served as the inspiration for many would-be authors, and while there is certainly no lack of creativity and imagination amongst this group, it is also the reliance on digital mass media which has caused the traditional publishing industry in the United States and around the world to experience a sharp decline. As such, the world of self-publishing, initially a taboo subject with many in the literati community, has received not only a fresh look by many would-be authors, but also increased legitimacy as a platform amongst many in the publishing industry. A recent CBS News article notes that many writers are throwing off the chains associated with traditional publishing rules. It is for this reason that the self-publishing industry is basking in an improved reputation. Zsolt Bicskey, president and publisher-in-chief of Baltimore-based Enoch Press, comments on this positive development.
The article outlines the tale that self-published, and now mainstream, author Richard Paul Evans faced when he originally considered publishing a story written for his daughters 20 years ago, in the days before the Internet. He notes that he was not hiding behind the delusion that he was going to score success as a novelist, comparing the idea of having his work picked up by a traditional publishing house like "becoming the President of the United States, it's not gonna happen." Evans decided to print 20 copies of his book, The Christmas Box, simply for personal purposes after receiving countless rejections from large publishing houses. However, it was only after the early form of viral messaging took off, namely, through friends and family passing around dog-eared copies of the printed book, that bookstores took to contacting Evans for copies to put on sale, did Evans believe he might be on the verge of a new career. Evans decided to become his own publisher, something unheard of during the early 1990s. After much toil, The Christmas Box hit the bestseller list and suddenly, publishing offers were pouring in.
Zsolt Bicskey of Enoch Press notes that this trend is really what inspired the launch of the self-publishing industry. "It is authors such as Richard Paul Evans who responsible for transforming the publishing industry as it stands today," stated Bicskey. "Traditional publishers, in my opinion, have turned away so much talent, but it is the emergence of new digital platforms that have been responsible for breathing new life into what was a dying industry. Author Evans did it without the Internet and today [self-publishers] are able to publish, promote and distribute amazing books and introduce new authors who would have been cut from the fold via traditional means. I am proud to be a part of this industry and am pleased to have the opportunity to give a voice to would-be writers who were simply sitting on manuscripts that the reading public has a right to have access to."
Enoch Press, as a self-publishing service, assists authors with a large range of printing, promotional and distribution help. The publishing house, most recently known for its partnership with Nicholas Black, author of the non-fiction book Terrorist University, is looking to attract would-be authors to its platform in order to guide these individuals through the increasing murky waters of the self-publishing industry.
"For as fantastic as the self-publishing industry has been in providing more authors a voice and platform for their work, unfortunately and as with any burgeoning industry, there are many self-publishing companies that take advantage of the dreams of writers for their own profit," commented Bicskey. "While I cannot promise that an author who signs with Enoch Press is going to be the next New York Times bestseller, I can guarantee that they will be provided the utmost in support, guidance and promotion from my team of publishing, promotion, writing and editing professionals. Enoch succeeds as a company only when our authors succeed. So that is our primary focus with each person that we partner with."
ABOUT:
Enoch Press is a Baltimore, Maryland-based self-publishing company specializing in the editing, formatting, distribution, promotion and printing of non-fiction and fiction works. The company, founded in 2012 by publishing and public relations industry professionals, implements a variety of online and print strategies in the successful promotion and distribution of their client's books. The organization has experience working in digital and traditional print formats and invites would-be authors to learn about their suite of services by visiting http://www.enochpress.com.